Page 1 of 3 • 1, 2, 3
In late November of 2019, a "novel coronavirus" -- officially designated SARS-CoV-2 -- is alleged to have appeared and begun spreading from human to human in Wuhan, China. The World Health Organization officially pronounced a global pandemic of SARS-CoV-2 on March 11, 2020. Governments around the world have responded to this unsubstantiated, yet massively televised, pandemic with unprecedented totalitarian measures, including locking citizens down in their homes, mandating the wearing of masks, and forcing businesses to close. The financial fallout of these restrictions has debilitated entire national economies, possibly permanently, and has also transferred exorbitant wealth upward on the socioeconomic ladder. Civil unrest is growing as citizens tire of oppressive "life saving" restrictions and the constant threat of being forcibly injected with the forthcoming CoVID vaccine being rushed to production by people with alarming conflicts of interest.
December 1, 2020
---
Editorial note:

This page serves as the "rough cut" Web version of my forthcoming documentary film, "The Coronavirus Chronicle".

Videos here are supplied in their entirety, followed by time references indicating the relevant excerpt to appear in the final film.

Most of the videos are not embedded within the page, but are links to the video at an external site.
---
INDEX
I.
LIES


II.
FOREKNOWLEDGE


III.
WHO AND WHY


IV. THE BIG LIE
V. THE SCIENCE OF ENSLAVEMENT
VI. HOW TO KILL 7 BILLION PEOPLE
VII. WHERE ARE WE NOW?
VIII. THE ART OF BEING FREE
---
INTRODUCTION
The first three months of 2020 were catastrophic for the people of the world... not because of the alleged spread of a disease or the deaths attributed to it, but because of governments' and other social institutions' response to the alleged "pandemic".
Governments have enacted totalitarian measures against us, the people, whom they're supposed to represent and whose freedom they're supposed to protect.
People's livelihoods have been destroyed at an unprecedented scale, as businesses ordered to close have gone bankrupt and unemployment, poverty, and homelessness have increased.
The corporate mass media has misinformed, misled, and terrorized us, in an intense, 24-hour-a-day propaganda campaign that has slowed but not stopped.

We are faced with the fact that those who control the infrastructure of our society are intent on forcing an unnatural "new normal" on us.
Some people are walking around in constant fear -- either of particles in the air, or of their government.
How did we get here? Why has this happened?
Fortunately, these are questions that can be answered.
Last edited by TheArchivist on Wed Dec 09, 2020 12:51 am; edited 13 times in total
Introduction

The primary reason for the fear, confusion, and economic collapse that have occurred because of the "novel coronavirus" -- now officially designated "CoVID-19" -- is disinformation.

We've been lied to about the coronavirus.

We've been lied to, constantly and blatantly, by politicians, news anchors, and hospital administrators. We've been fed a mind-numbing diet of conflicting predictions and unreliable data.

The Age of Information has been corrupted into an Age of Disinformation.

Convincing most of us that a lie is the truth has become a thriving, yet invisible, industry in the modern world. Most of us aren't aware of the silent, invisible wars for our worldviews that are fought around us all the time.

The result of these "quiet wars" is that we're now saturated at all times with disinformation.

Let's look at some of the lies we've been told this year. We'll begin with the lies told to us by the corporate mass media...
Last edited by TheArchivist on Fri Dec 04, 2020 12:58 am; edited 2 times in total
(Editorial note: this section is being omitted from this page for the time being. If you want a direct link to its content for download, just ask.)
Last edited by TheArchivist on Fri Dec 04, 2020 12:58 am; edited 2 times in total
01. CBS 12 WRDW - 2020-04-15  Mother finds fake Facebook ad claiming her family died from coronavirus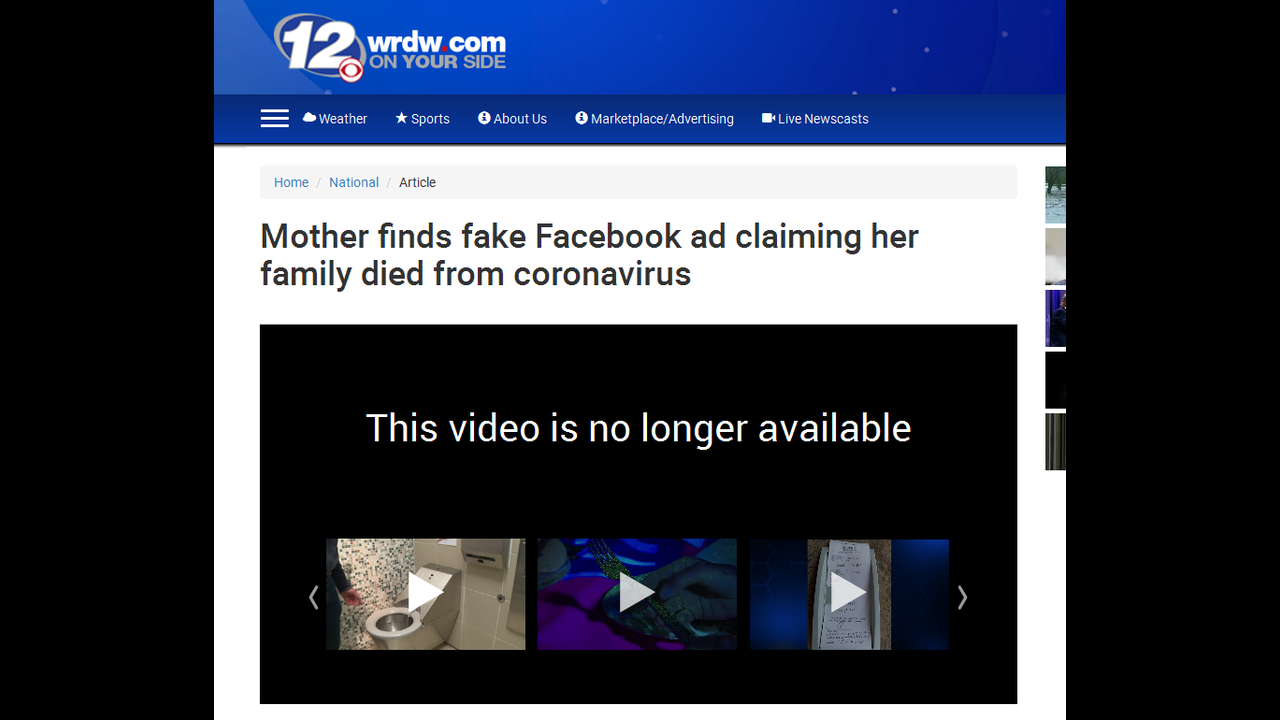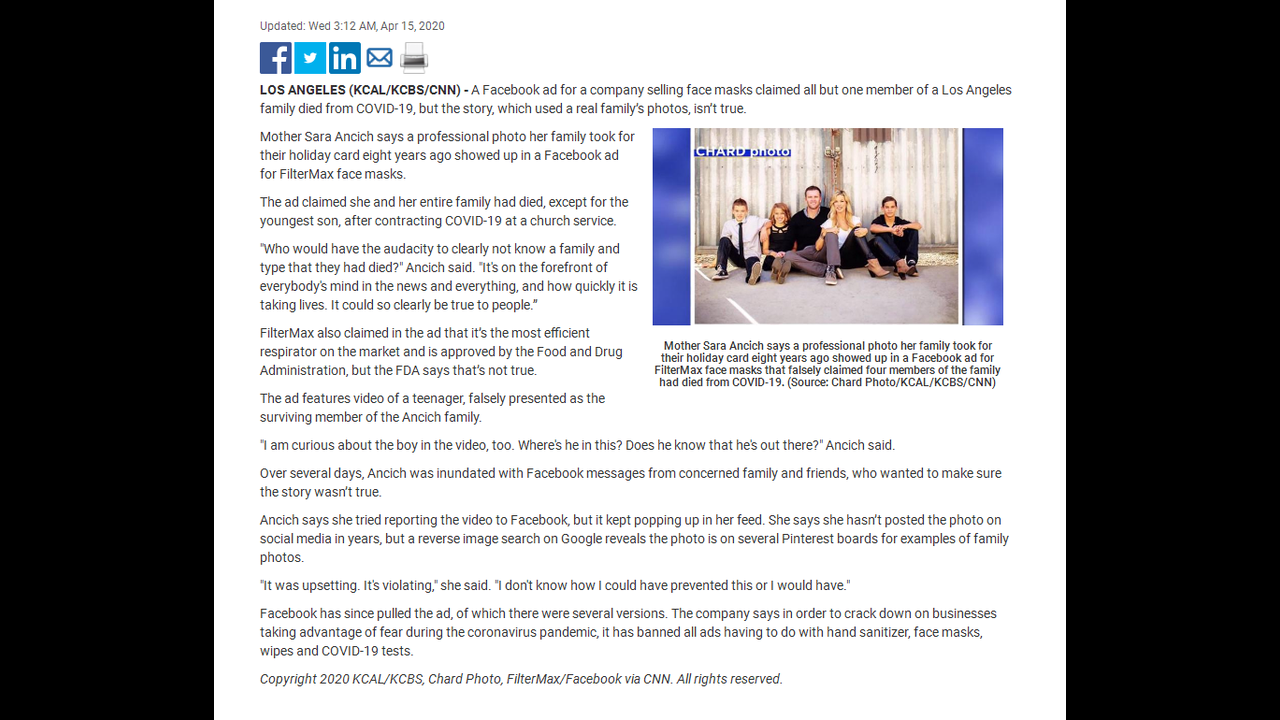 02. FOX6 News - 2020-03-22 69-yr-old Milwaukee police lieutenant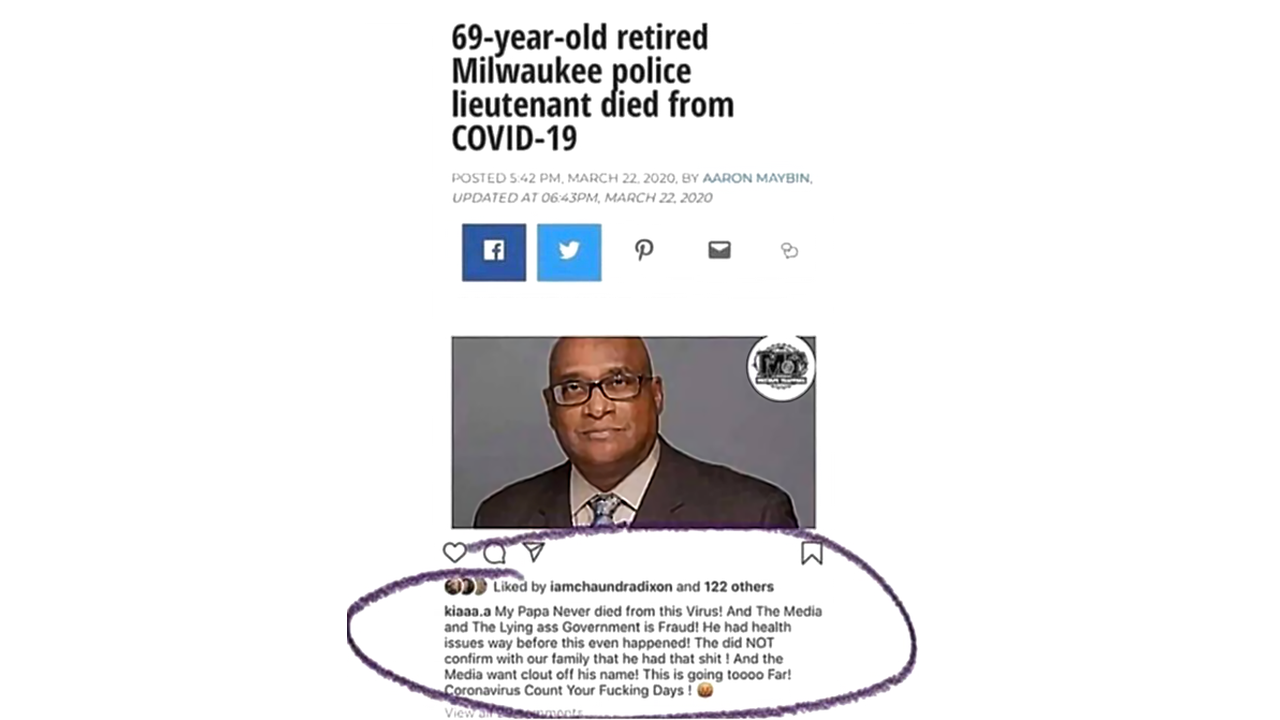 03. Jackson, Rob - Grandmother died of old age, WTAE reported as CV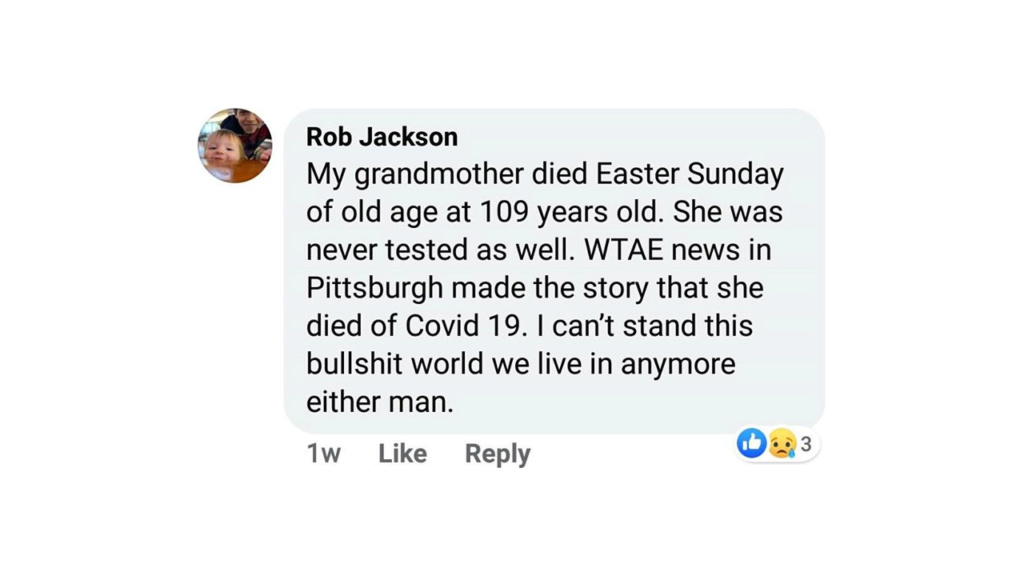 04. KSAT.com - Ferrell, Ashley Zerae - 2020-03-xx Grandmother died of Alzheimer's and pneumonia, reported as CV
05. VIDEO: March 2020 - UK woman confronts health officials posting false death notices on her neighbor's doors.
Last edited by TheArchivist on Thu Dec 03, 2020 10:17 pm; edited 9 times in total
1. Reused "Busy Hospital" Footage
On March 19, Sky News ran a video news story titled "The Shocking Centre of the COVID-19 Crisis", about overrun hospitals in Italy. It featured footage of PPE-covered physicians attending patients on ventilators, and is billed as having been filmed inside a hospital in Bergamo.
VIDEO: Sky News - 2020-03-19 The Shocking Centre of the COVID-19 Crisis
Critical part: 02:26-02:39 (13 sec.)
Four days later, on March 23, The Sun published a similar article titled "Impossible Choice: Only patients under 60 are getting ventilators in Italy as hospitals are overwhelmed by coronavirus crisis". It featured a still frame from Sky News' "Bergamo" footage.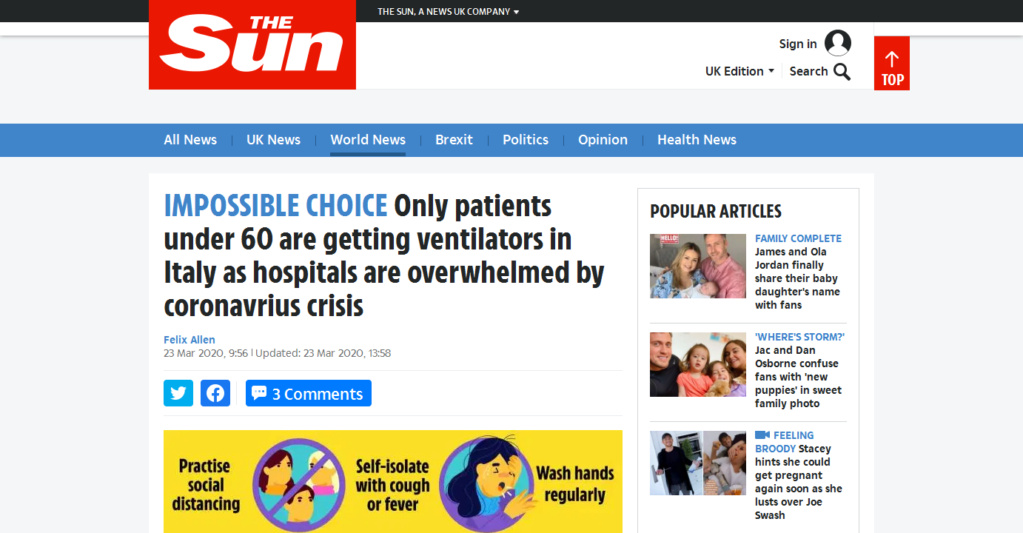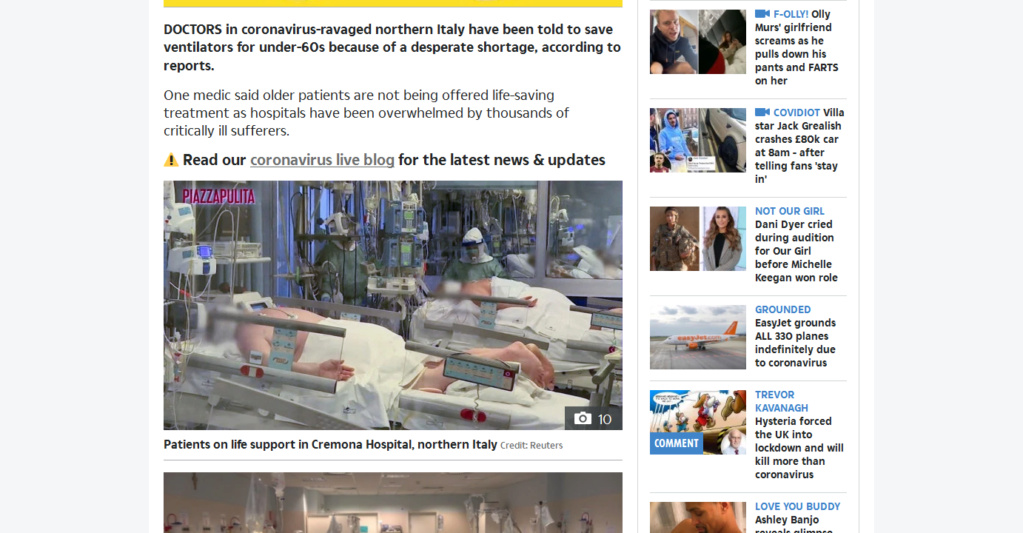 Two days later, on March 25, CBS This Morning ran a video news story titled "America's Epicenter" about overrun hospitals in New York.
It presented a four-second clip of the "Bergamo" footage as depicting Elmhurst Hospital, in Elmhurst, New York.
VIDEO: CBS This Morning - 2020-03-25 America's Epicenter
Critical part: 01:21-01:25 (4 sec.)
2. Reused "Lines of Coffins" Photos
On March 18, Magical Earth (this-is-italy.com) published an article titled "Coronavirus devastates Bergamo (Italy) – 'This is like a war'", featuring a photo of lines of coffins attended by mourning family members.
Magical Earth - 2020-03-18 Coronavirus devastates Bergamo (Date Proof)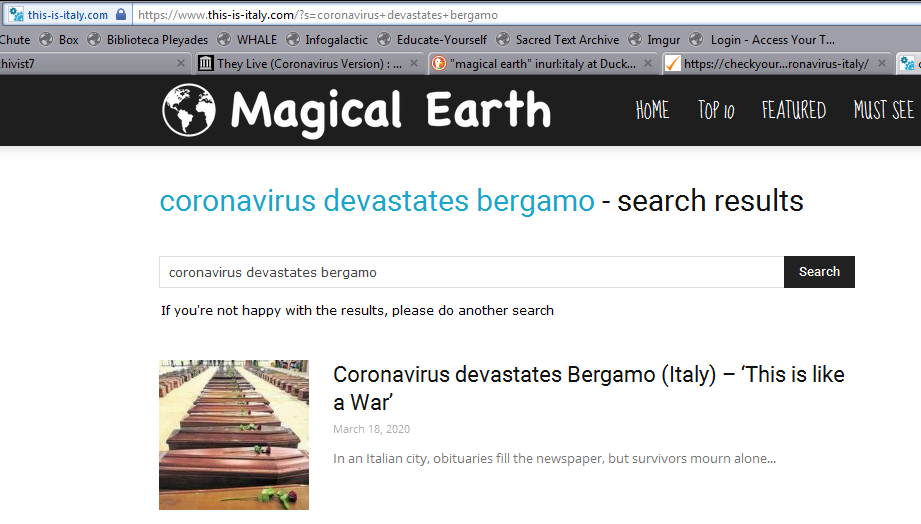 Magical Earth - 2020-03-18 Coronavirus devastates Bergamo
However, that photo comes from a set taken over six years ago, in October of 2013, of a mass funeral for African migrants killed in an Italian shipwreck.
News.com.au - 2013-10-06 Survivors mourn shipwreck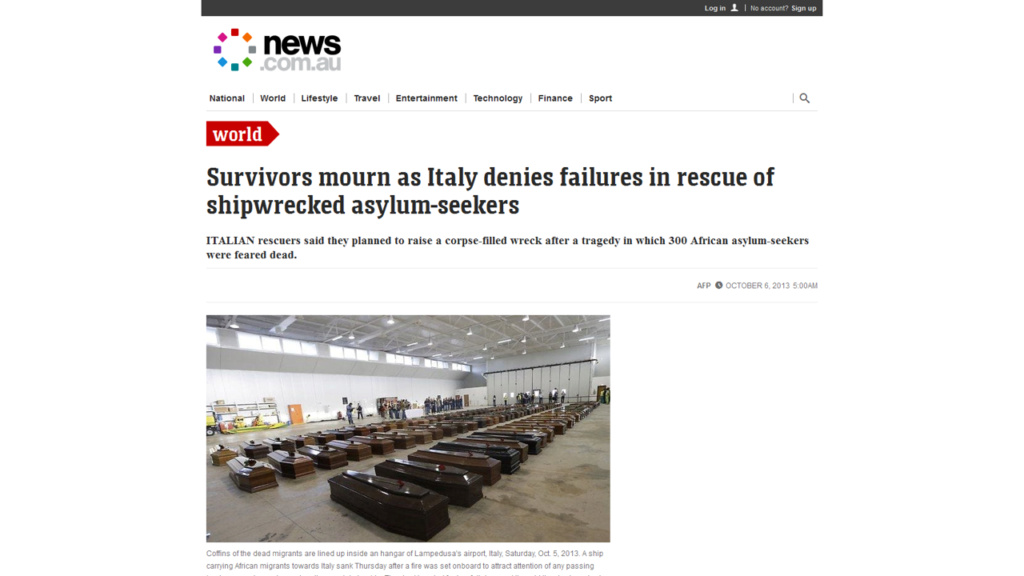 Although the photos in the two articles were taken from different angles, in both can be seen the same crowd of people, including this young man with long, dark shorts; a red shirt; a black, bean-shaped backpack; and a camera.
3. Reused "crowded beach" photo
On April 2, Newsbreak.com published an article titled "Los Angeles County records highest daily death toll", featuring a photo of people walking on a beach -- presumably in Los Angeles County.
Over two weeks later, on April 18, The New York Post featured the same photograph in its article "Jacksonville beach packed as Florida coronavirus cases hit record".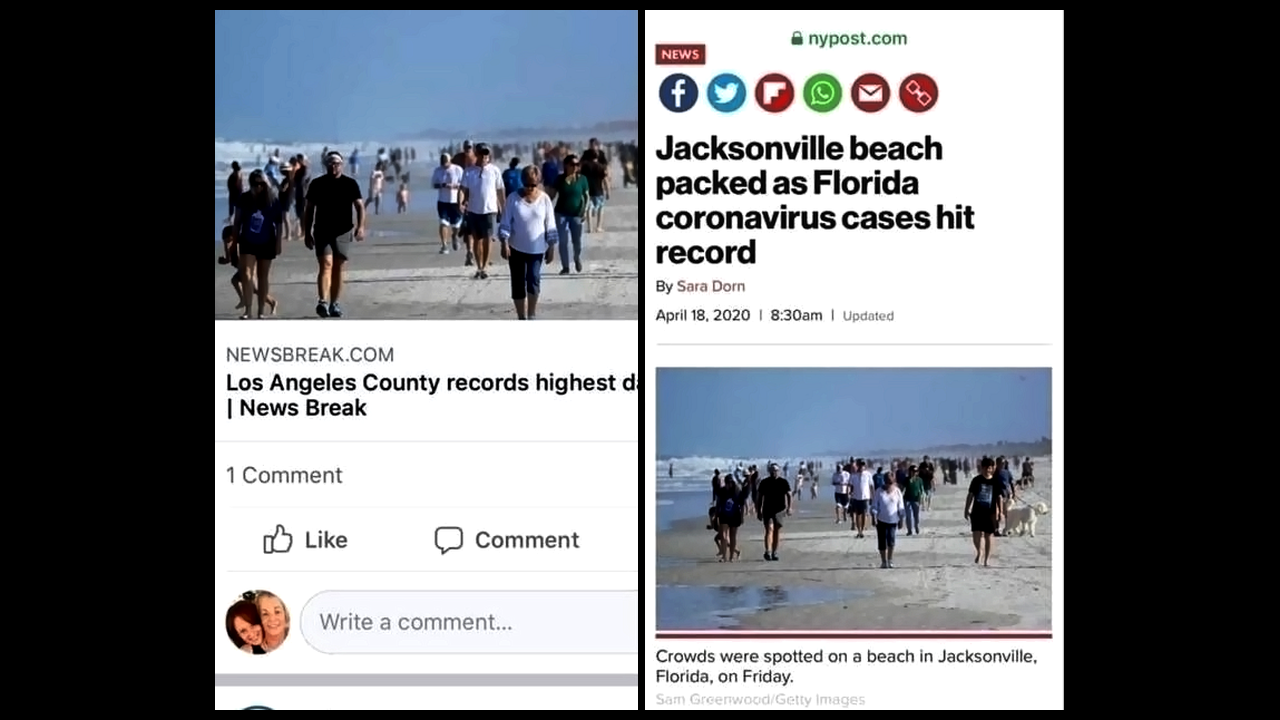 Last edited by TheArchivist on Thu Dec 03, 2020 10:18 pm; edited 10 times in total
1. CBS News - The Blubbering Nurse
On April 5, CBS News broadcast Imaris Vera's tearful Twitter post, in which she claimed she had quit her job as a nurse because the hospital she worked for did not supply, and further did not allow, masks.
VIDEO: CBS News - 2020-04-06 Imaris Vera "America Is Not Prepared"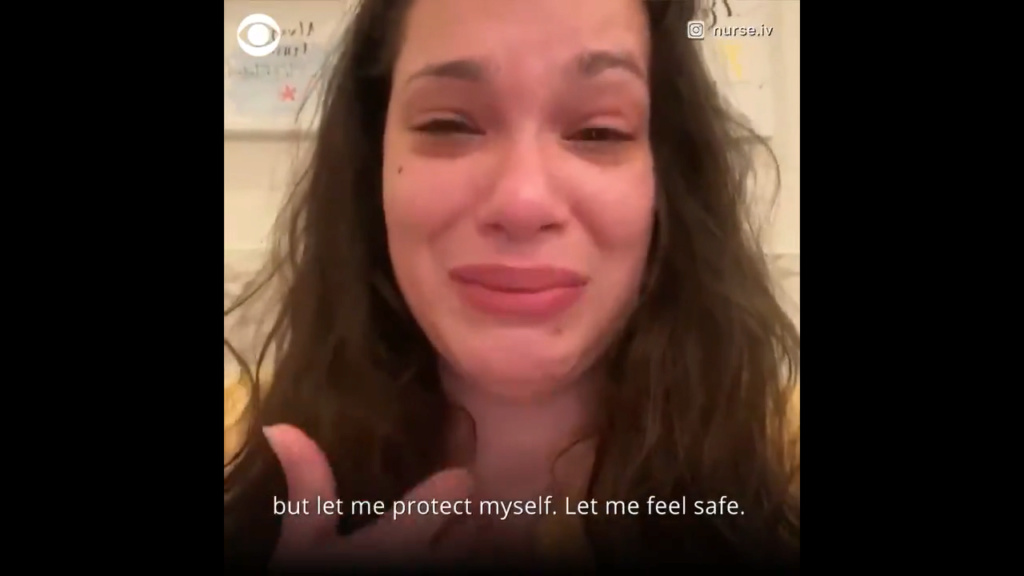 It turns out that her claims were false, and that she suffers from mental health issues.
Entire article:
PostImage Link
VIDEO: Matt Christiansen - 2020-04-08 CBS Caught Promoting Fraudulent Crying Nurse
2. CBS News - Staged Cherry Health Testing Line
On May 5, CBS This Morning published a video news story titled "Michigan expands coronavirus testing but grapples with supply shortages", depicting a long line of cars full of people waiting to be tested at the Cherry Health facility in Grand Rapids, Michigan.
VIDEO: CBS This Morning - 2020-05-05 Michigan expands coronavirus testing but grapples with supply shortages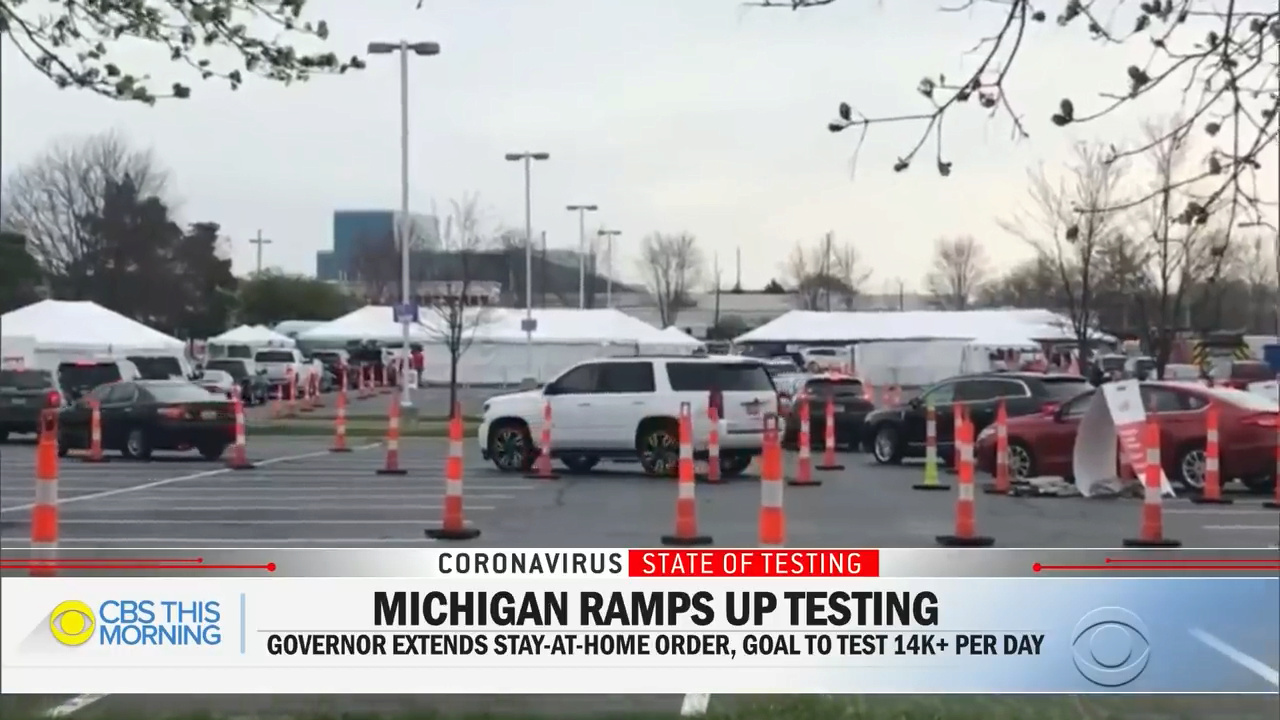 One week later, on May 12, the testing line was proven to be staged by Cherry Health and/or CBS by a Cherry Health employee who secretly recorded some of her talks with her coworkers about what had happened. Only "one or two" people were actually waiting to be tested; the rest of the line were actually employees of Cherry Health.
VIDEO: Project Veritas - ExposeCBS: Michigan Health Center Workers Stage Fake Testing Line For CBS News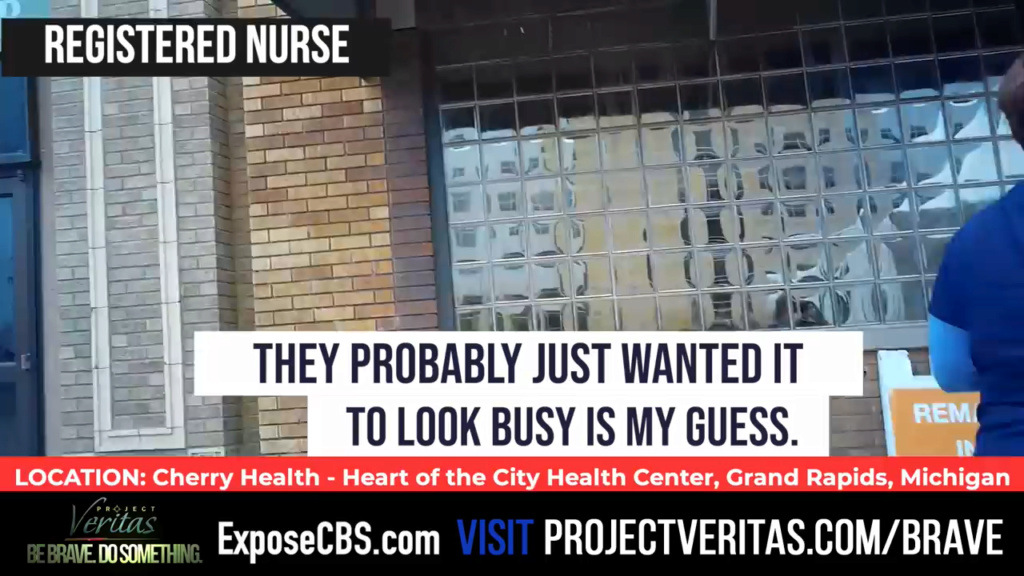 3. Channel 4 News - Intubating a Dummy
On March 31, Channel 4 News broadcast a video news story titled "New York coronavirus cases surge - hospitals struggle to cope", about Brookdale Hospital in Brooklyn, New York, which is depicted as overwhelmed to the point of overflow with Coronavirus patients.
VIDEO: Channel 4 News - 2020-03-31 New York coronavirus cases surge - hospitals struggle to cope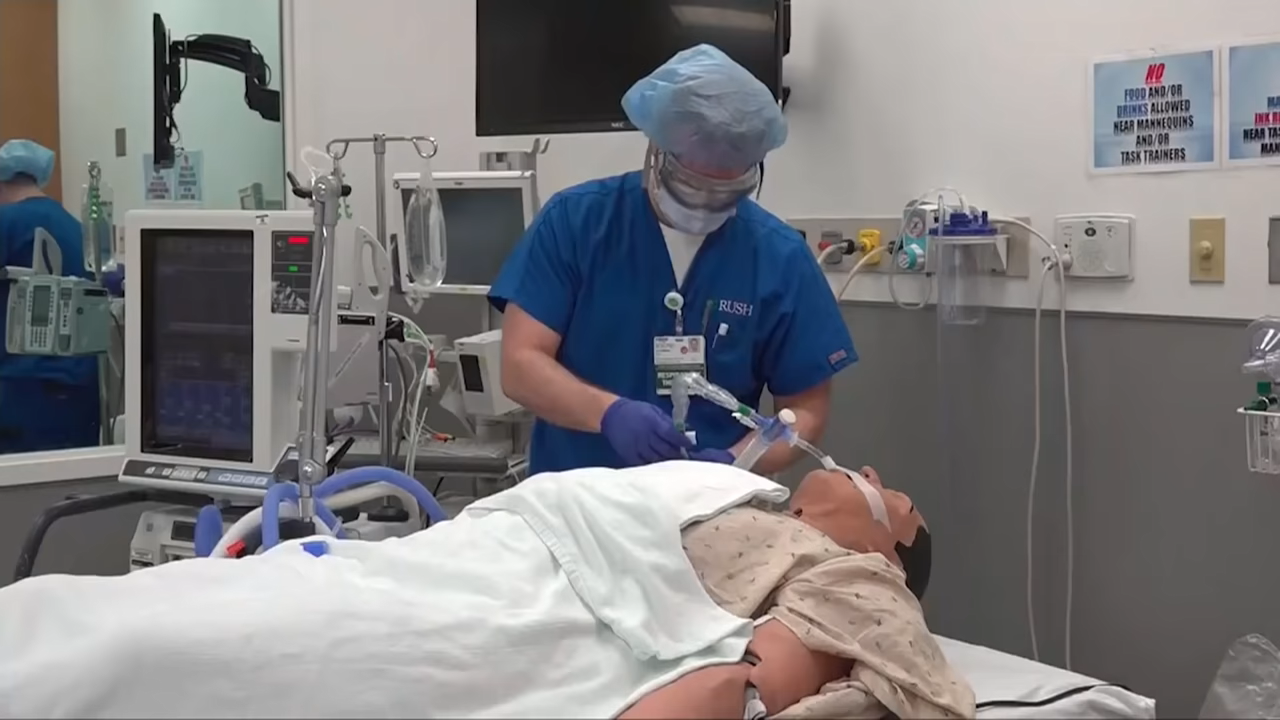 A closer look at the four-second scene starting at 2:45 of the story reveals that we are not being shown a Coronavirus patient, but a plastic dummy.
VIDEO: Unknown - It's a Doll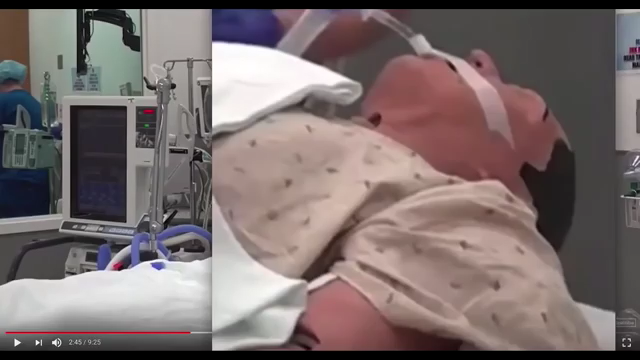 4. Swansea Bay NHS - Twitter - 2020-04-06 No Nursing Deaths
5. NBC Doctor Claimed CV But Tested Negative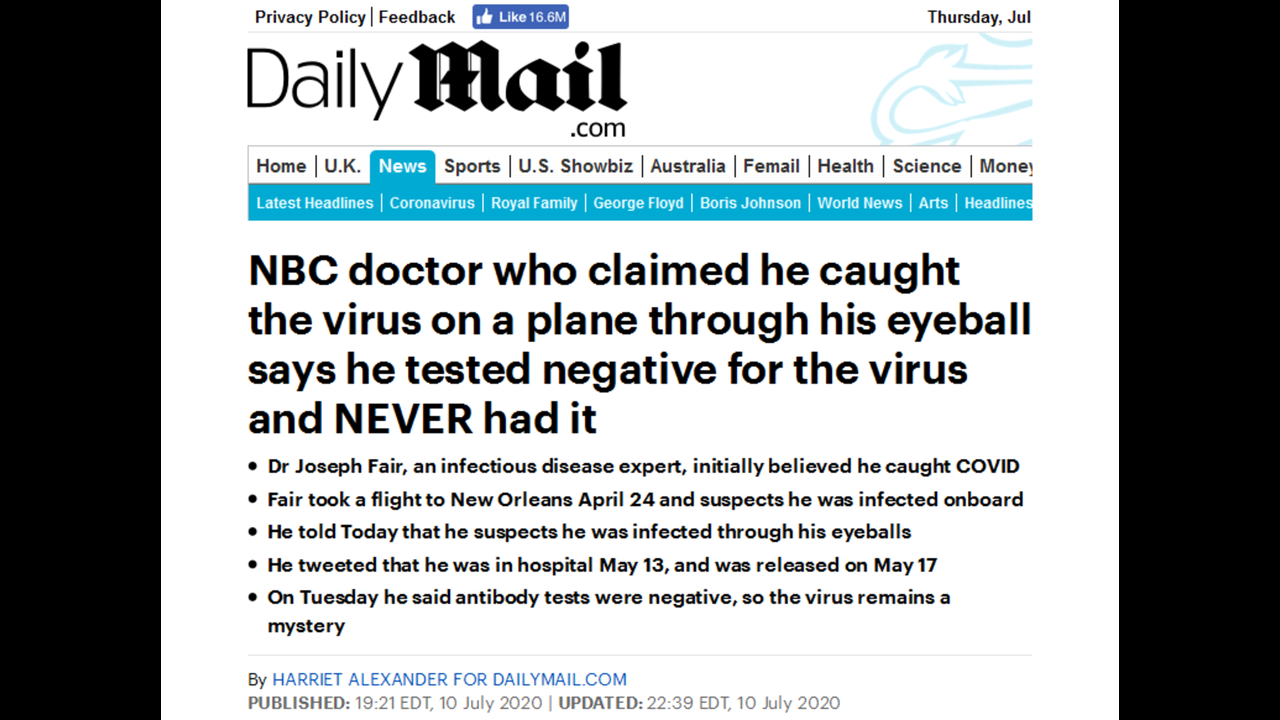 Last edited by TheArchivist on Thu Dec 03, 2020 10:16 pm; edited 6 times in total
1. Death Certification Bias
Around the world, governmental and non-governmental agencies functioning as "health authorities" have instructed their respective nations' health care workers to certify deaths in a way that is heavily biased toward increasing the "CoVID death" count.
a. In Australia, the Bureau of Statistics published a document on the 25 of March titled "Guidance for Certifying Deaths Due to COVID-19". It states: "The new coronavirus strain (COVlD-19) should be recorded on the medical cause of death certificate for ALL decedents where the disease caused, or is assumed to have caused, or contributed to death."
VIDEO: Australian Bureau of Statistics - 2020-03-25 Guidance for Certifying Deaths Due to CV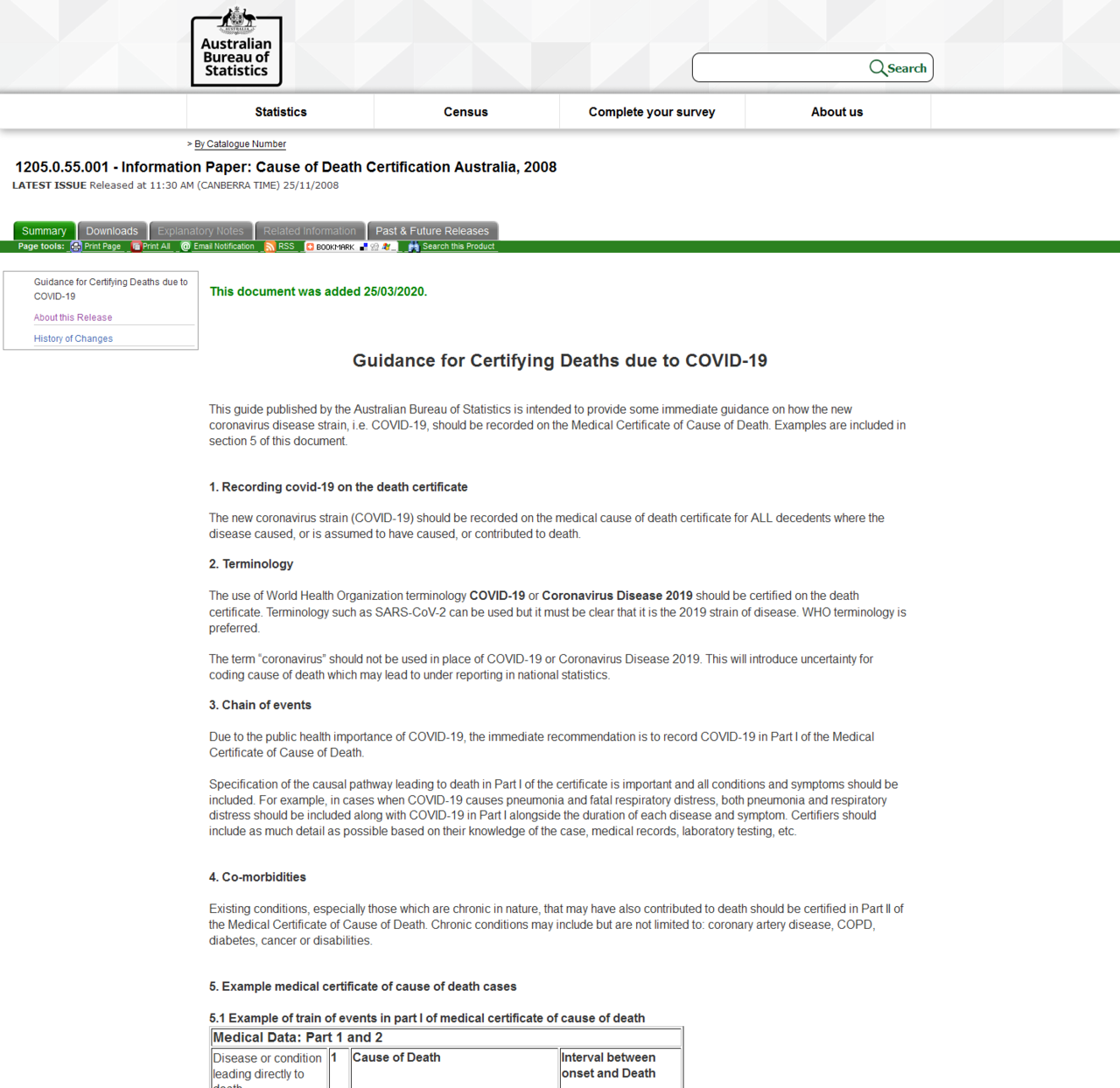 b. National Health Service of England - 2020-03-30 CV and Cause of Death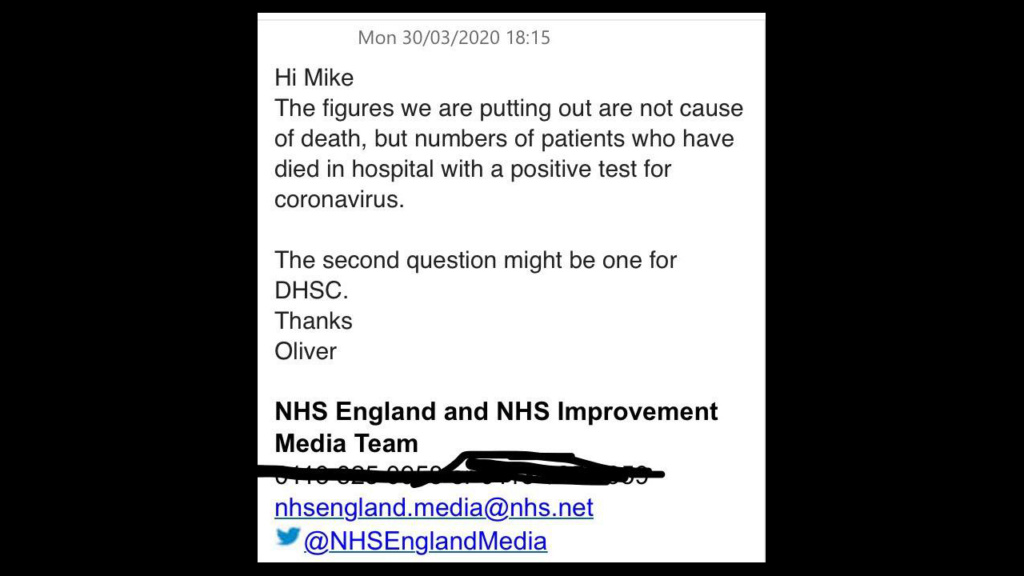 c. Toronto Public Health Admits Overcounting
d. In the United States, the National Vital Statistics System published a document on the 24 of March titled "New ICD Code for CV Deaths". It states: "COVlD-19 should be reported on the death certificate for all decedents where the disease caused or is assumed to have caused or contributed to death."
e. VIDEO: Annie Bukacek - How COVID-19 death certificates are being manipulated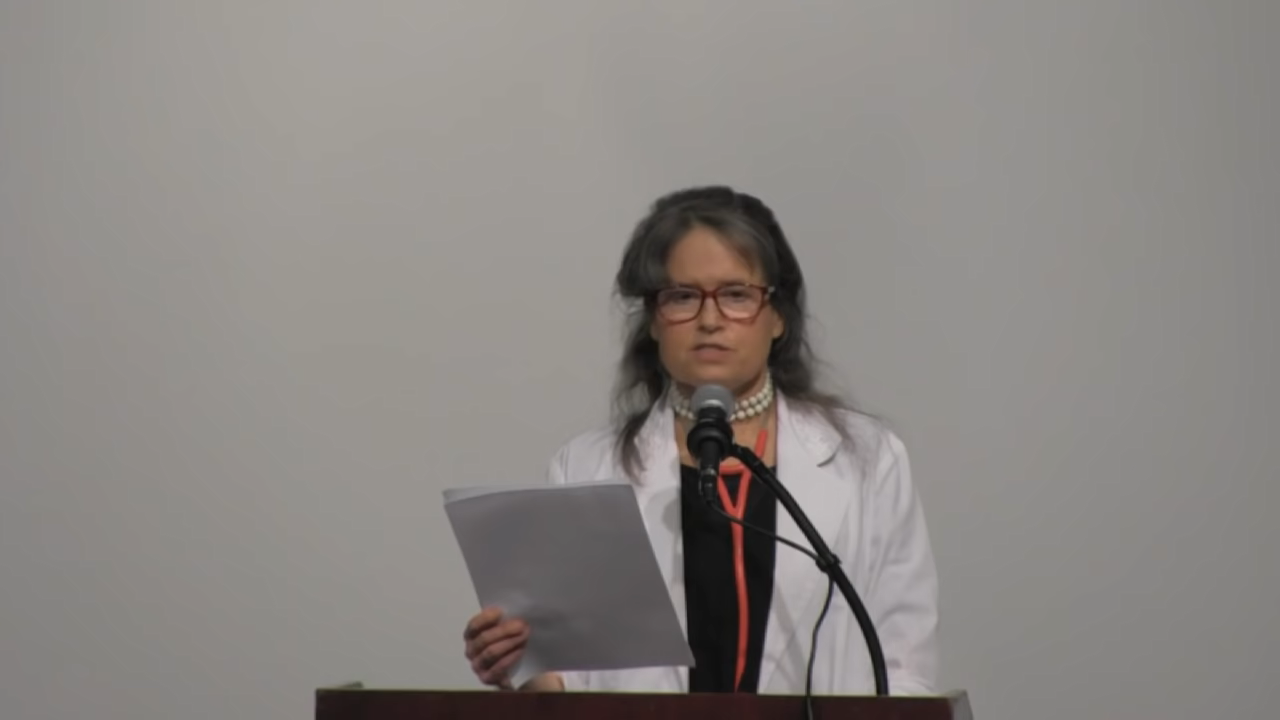 f. Minnesota doctor and Senator, Scott Jensen, in a television news interview on April 7, seemed somewhat surprised to have been contacted for the first time in his career by the Minnesota Department of Public Health to advise him on how to perform a routine task: filling out death certificates.
VIDEO: KX4 News - 2020-04-07 MN Senator Dr. Jensen on Being Coached to Fudge the Numbers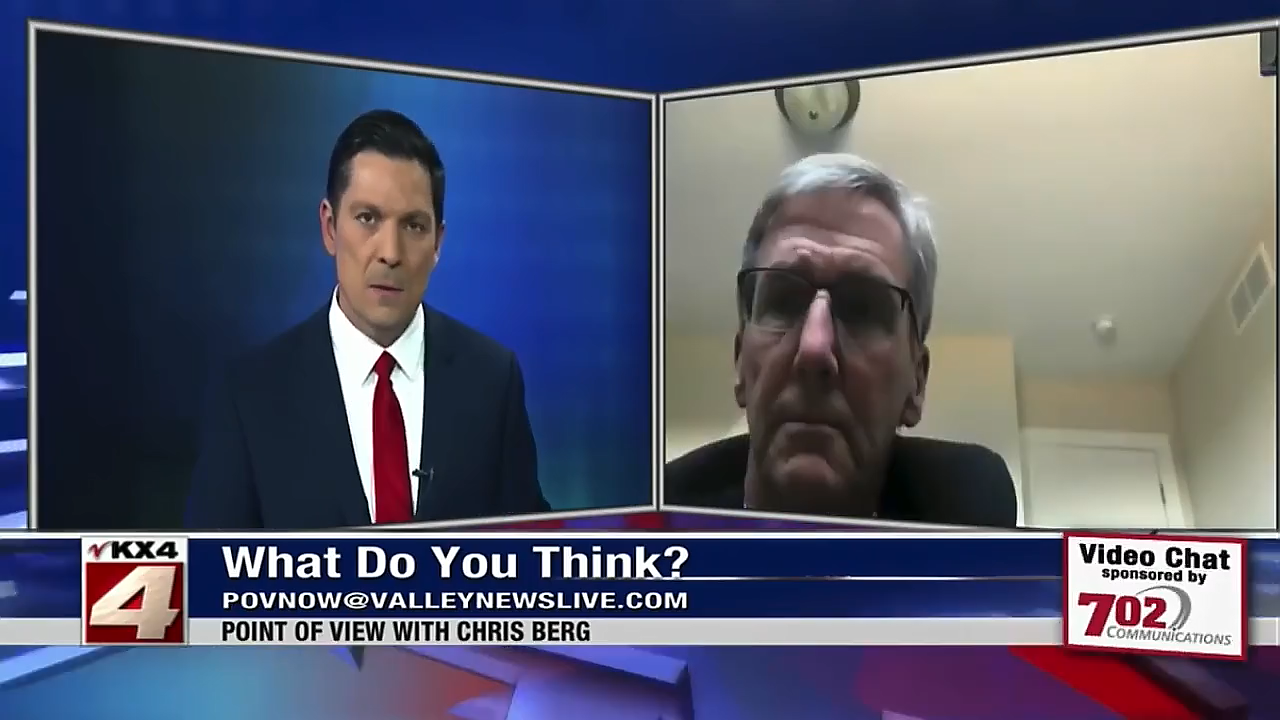 g. On March 22, the Director of the Illinois Department of Public Health was unabashedly honest in addressing the public's questions regarding what, exactly, constituted a "COVID death" in their state.
VIDEO: Illinois Director of Public Health - 2020-04-22 How CV Deaths are Counted
i. VIDEO: #DebunkThisFauci - Flipboard Demonstration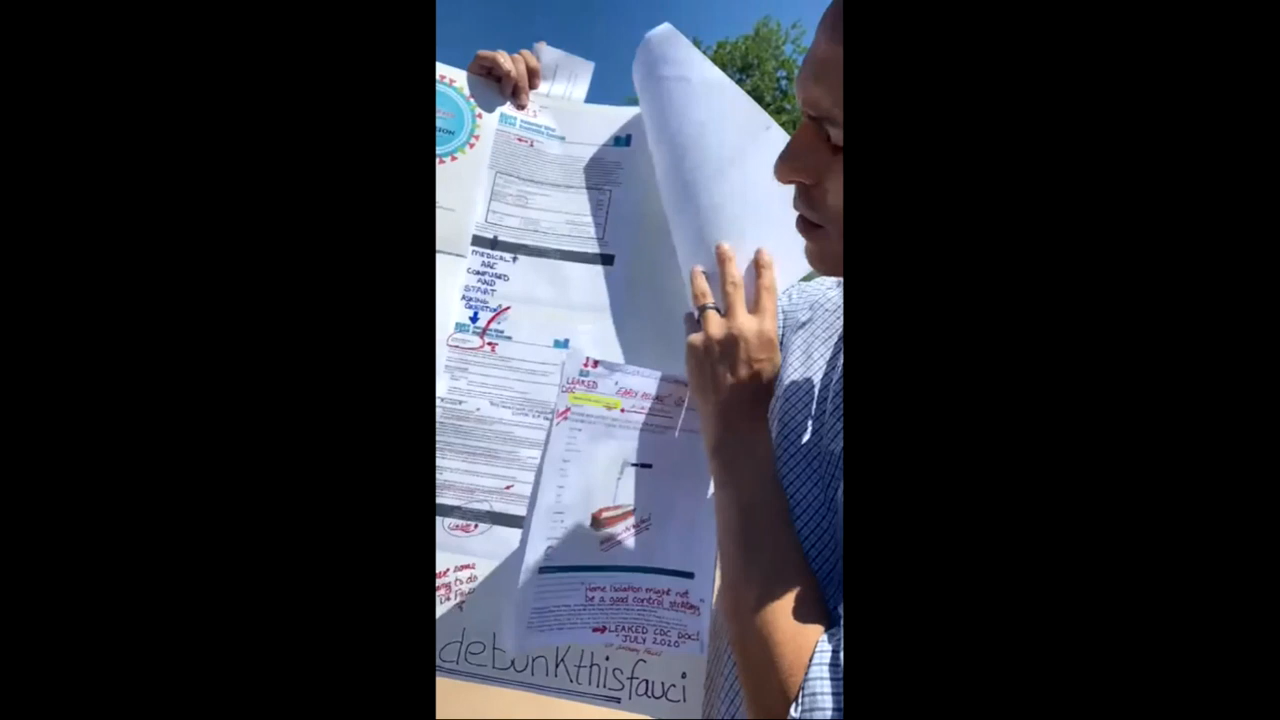 2. Testimonies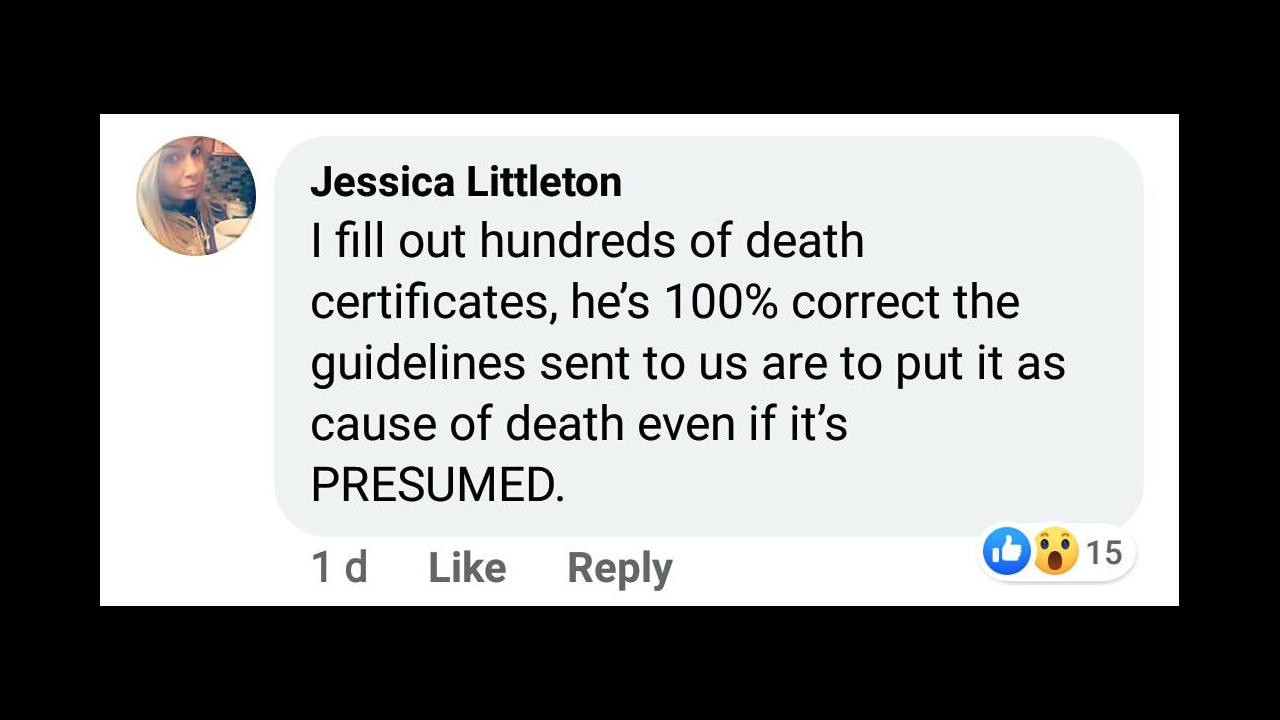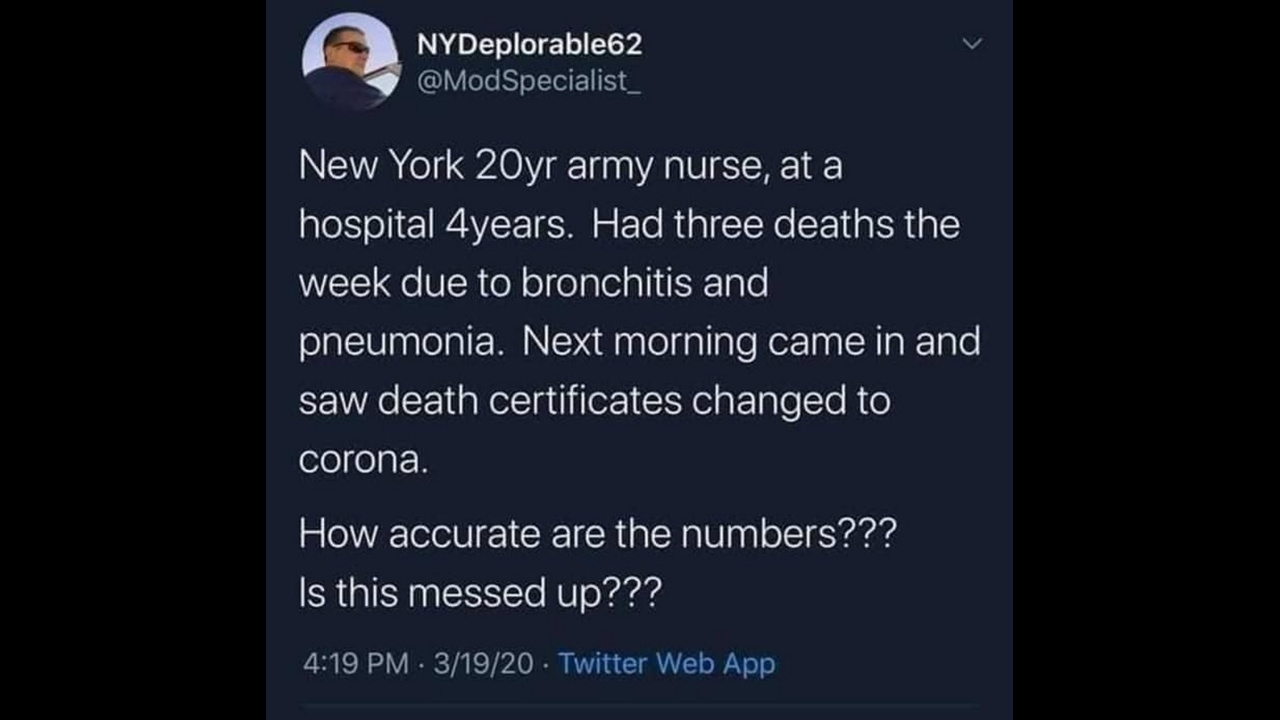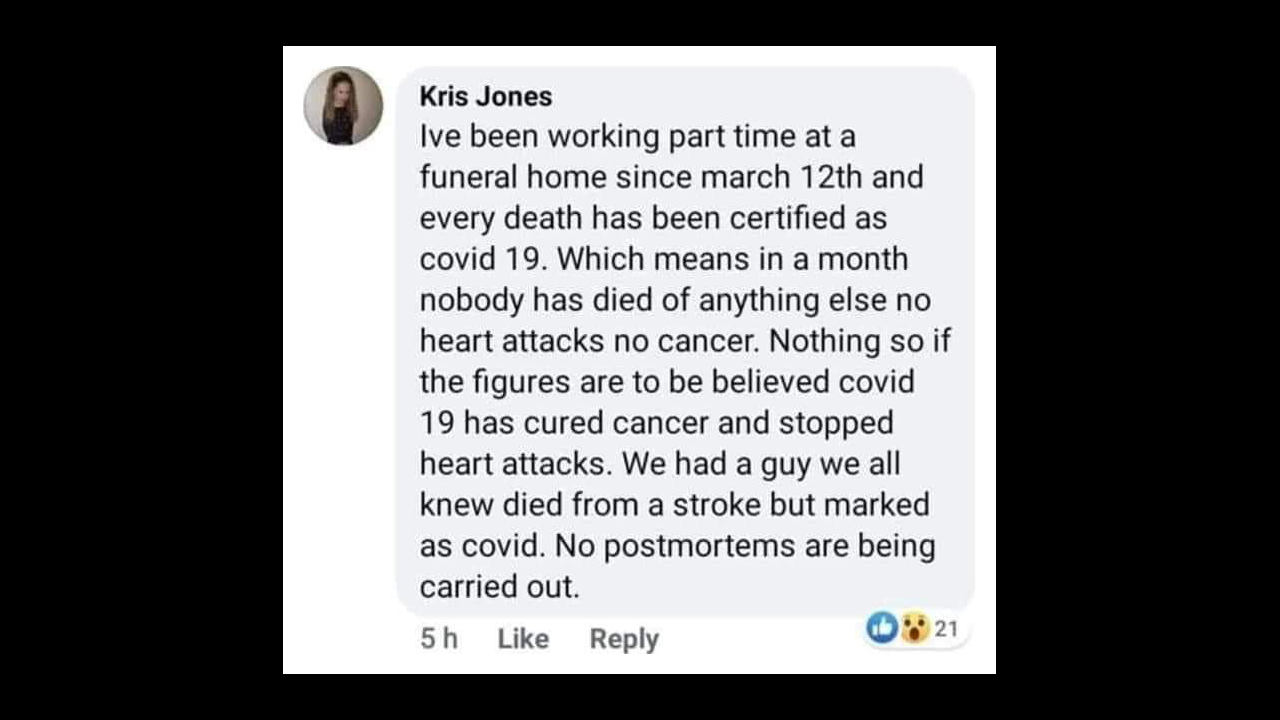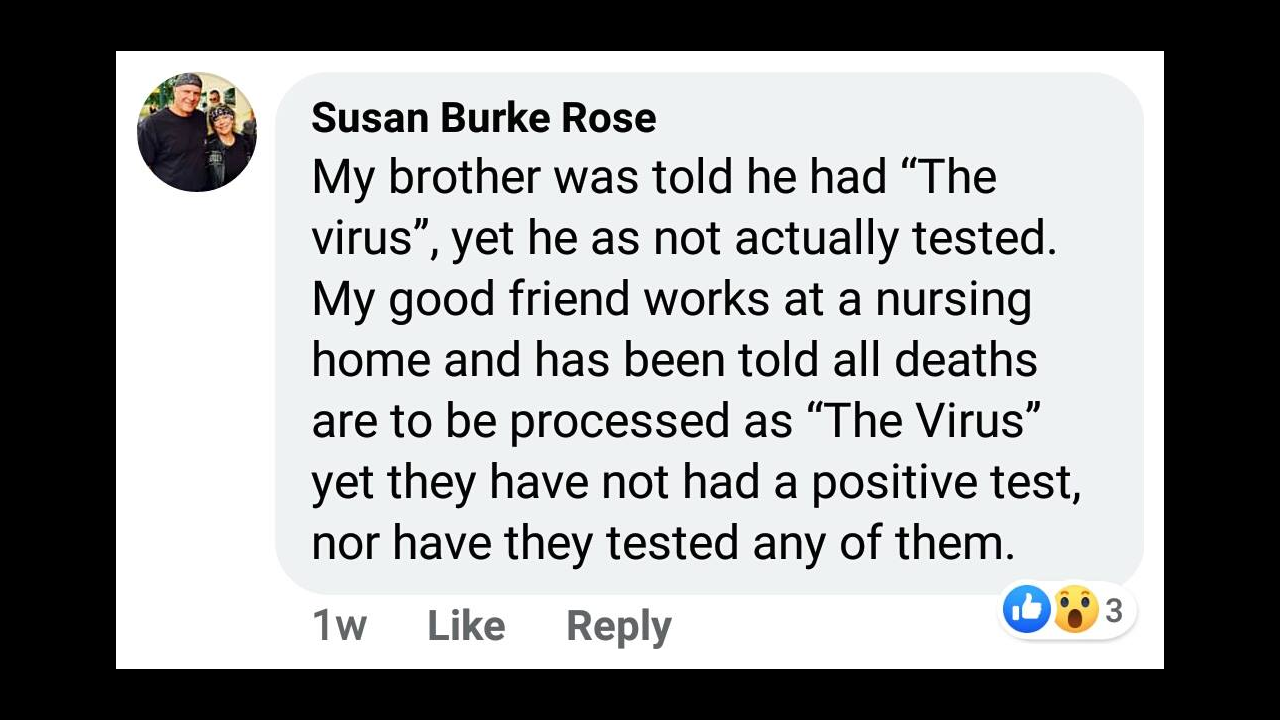 VIDEO: Project Veritas - 2020-04-30 Funeral Directors Doubt Legitimacy of Death Tolls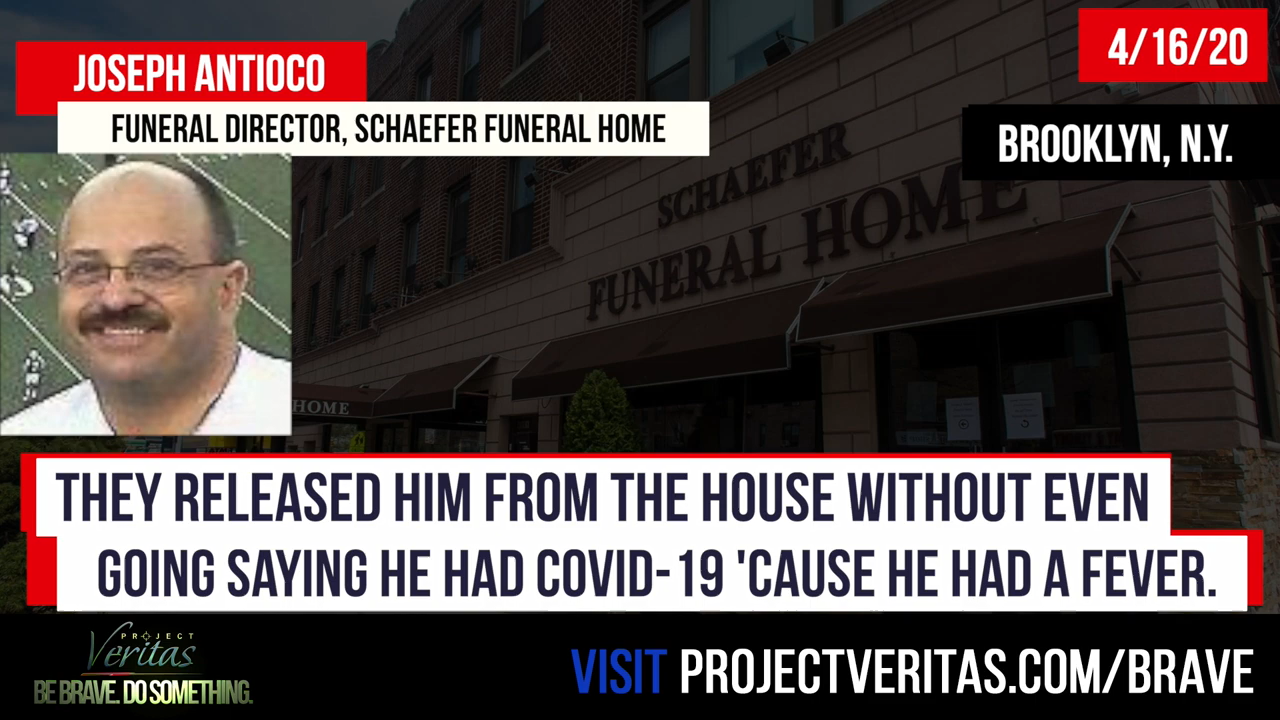 3.  Death Toll Corrections
Past death toll figures are continually lowered due to the discovery of "error" or deception.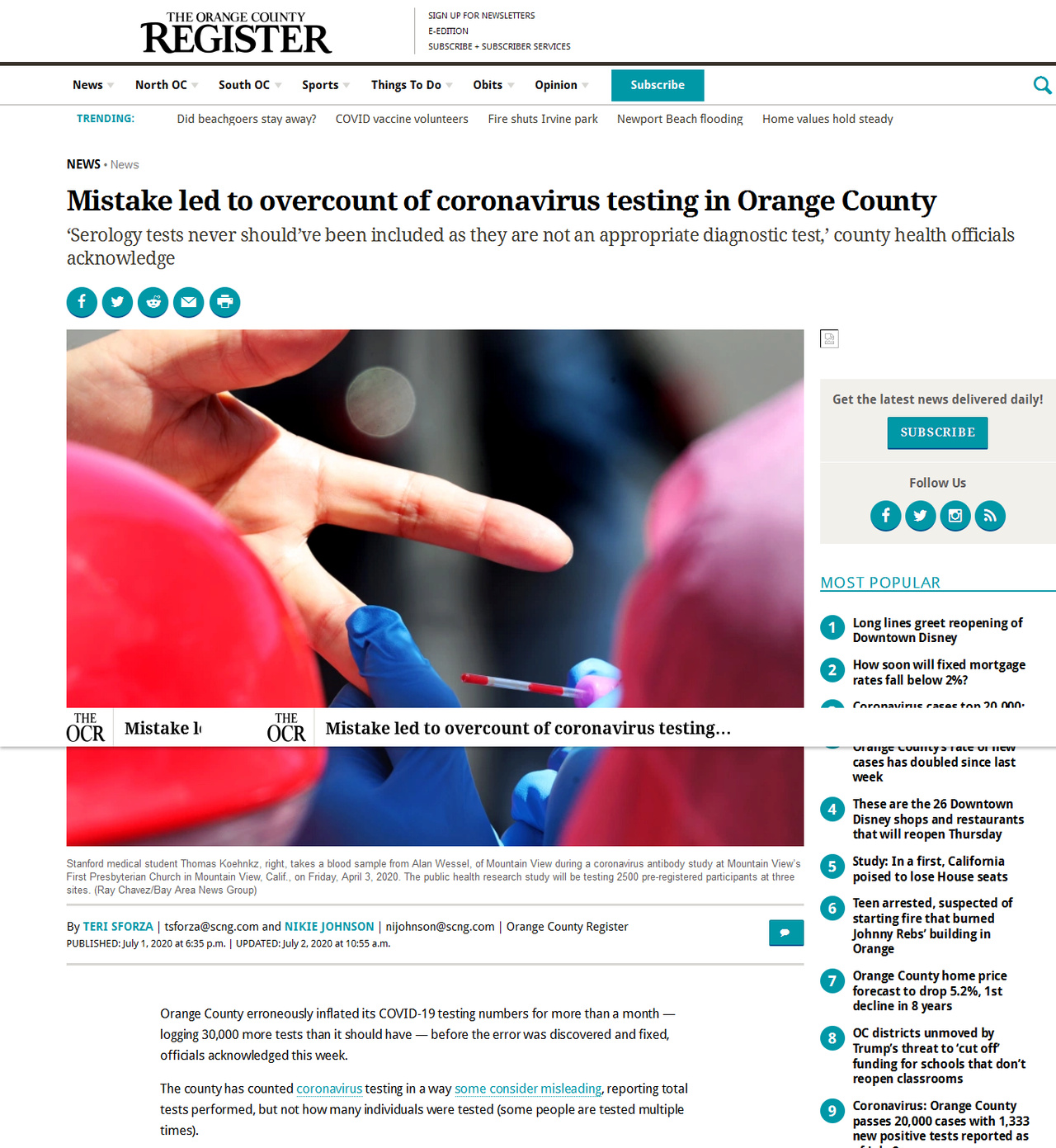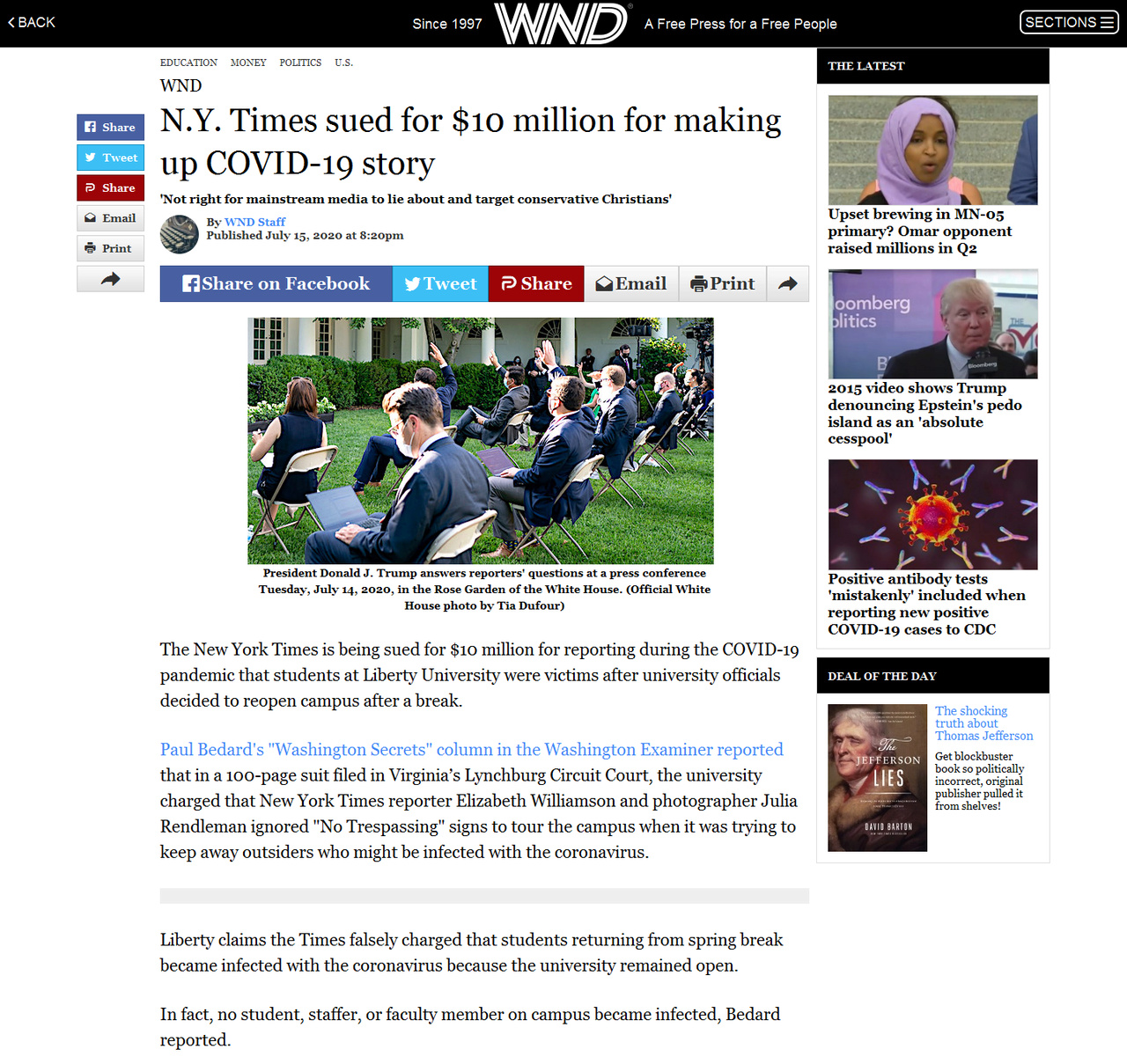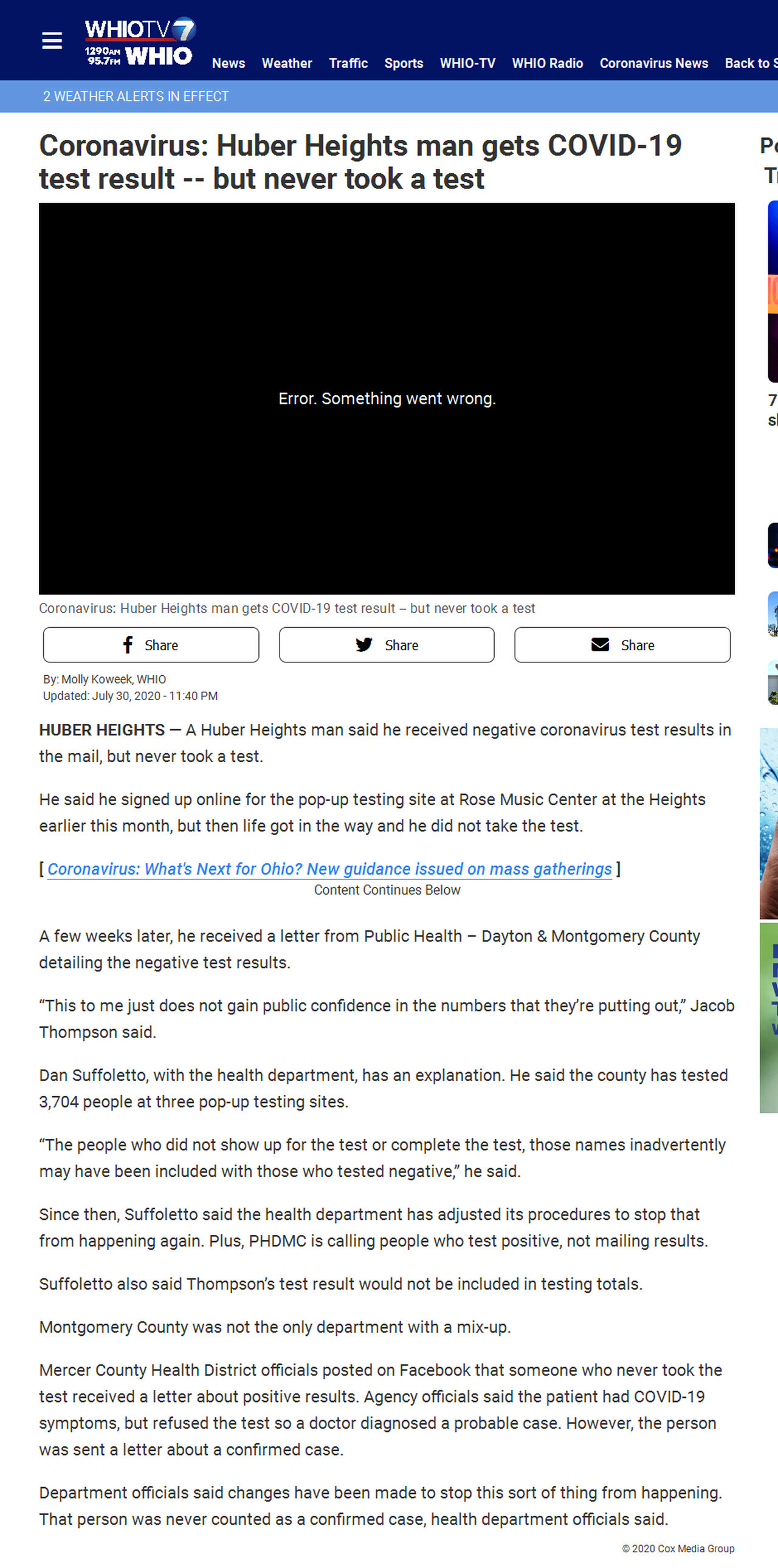 4. Malicious Intent
The deliberate nature of these aggregate deceptions was highlighted by Yahoo! News on May 19, when it reported that the State of Florida fired the scientist who designed their COVID-tracking software when she refused to manually alter the data it uses.
5. Hospitals Incentivized
Hospital administrators have not only been given direct monetary incentive by their respective governments to claim more CoVID patients than they actually have, they're also under pressure to recoup monetary losses caused by those same governments' orders to the people to stay home and not to visit their doctors as usual.
a. Senator Jensen revealed the financial incentive for hospitals in an interview on FOX News on April 9.
VIDEO: FOX News - 2020-04-09 - Dr. Jensen calls out 'ridiculous' CDC guidelines for coronavirus-related deaths
b. The figures quoted by Jensen are echoed by those quoted in a Kaiser Family Foundation document published on April 7, title "Estimated Cost of Treating the Uninsured Hospitalized with COVID-19".
KFF - 2020-04-07 Estimated Cost of Treating the Uninsured Hospitalized with COVID-19
6. Not Quite Deadly
It seems to have been understood from the beginning by governments and health agencies that the real consequences of "CoVID-19" would be unimpressive.
a. On February 28, Anthony Fauci and Robert Redfield published an article in the New England Journal of Medicine in which they claimed that "the overall clinical consequences of Covid-19 may ultimately be more akin to those of a severe seasonal influenza (which has a case fatality rate of approximately 0.1%) or a pandemic influenza (similar to those in 1957 and 1968) rather than a disease similar to SARS or MERS, which have had case fatality rates of 9 to 10% and 36%, respectively."
Fauci, Anthony S - 2020-02-28 NEJM - COVID-19 – Navigating the Uncharted
b. Spectator - 2020-03-28 How Deadly CV, Far From Clear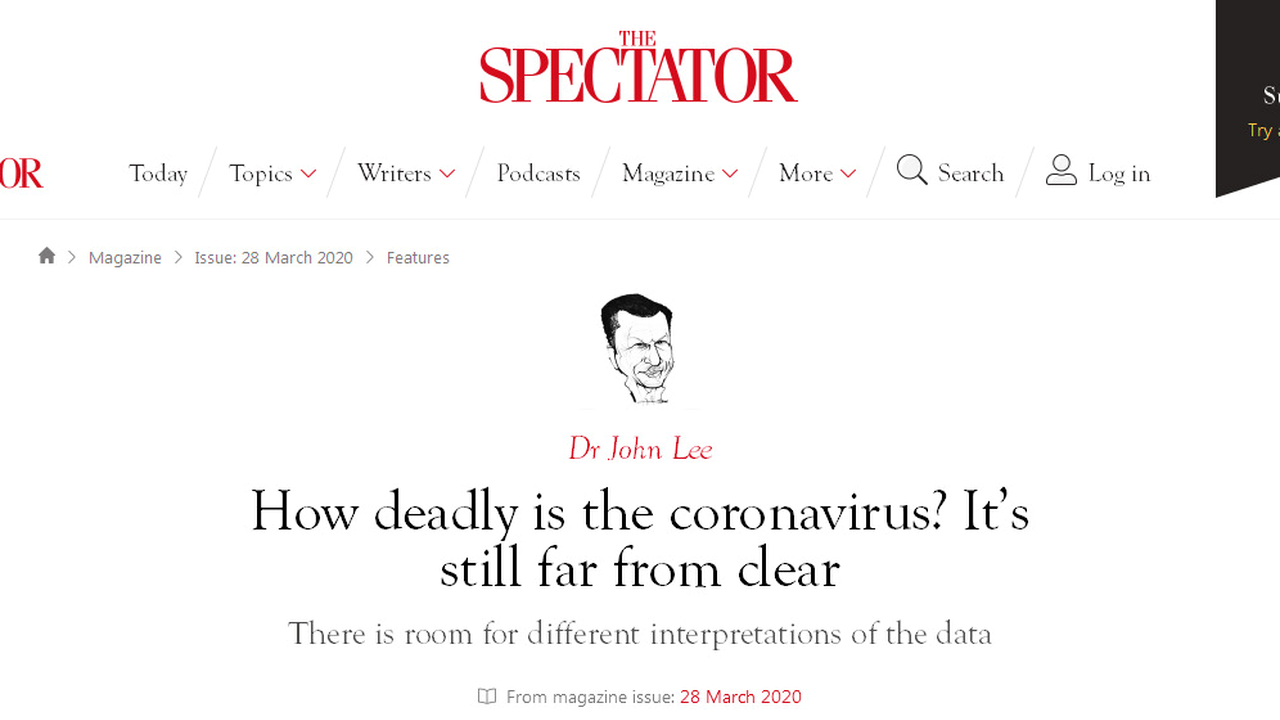 c. A month later, just after the purported crest of the first wave, thirty-three scientists confirmed the unremarkable death rate of "CoVID-19" in a paper published in the Lancet's Journal of Infectious Disease, stating: "Our estimated overall infection fatality ratio for China was 0.66%."
Verity, Roger, et al - 2020-03-30 Estimates of the severity of coronavirus disease 2019
7. Questions
There are some very important questions we need to be asking ourselves. For one, since the usual strains of influenza, to which we're all accustomed, killed 50,000 people in the United States just last year... did we wear masks then? Or any year before? Did our government ever tell businesses to close or people to stay in their homes because of a myriad of diseases with death tolls many times higher than the "novel coronavirus"?
According to the CDC's own records, overall deaths during the month of March in the United States were 10% lower than during the month of March the year prior, in 2019.
Where does a "pandemic" fit in there?
Last edited by TheArchivist on Thu Dec 03, 2020 10:15 pm; edited 15 times in total
Last edited by TheArchivist on Wed Dec 02, 2020 8:51 pm; edited 3 times in total
01. VIDEO: Clay Clark - Thrivetime Show - 2020-05-04 Lindsay Blankenship Interview (CV Whistleblower)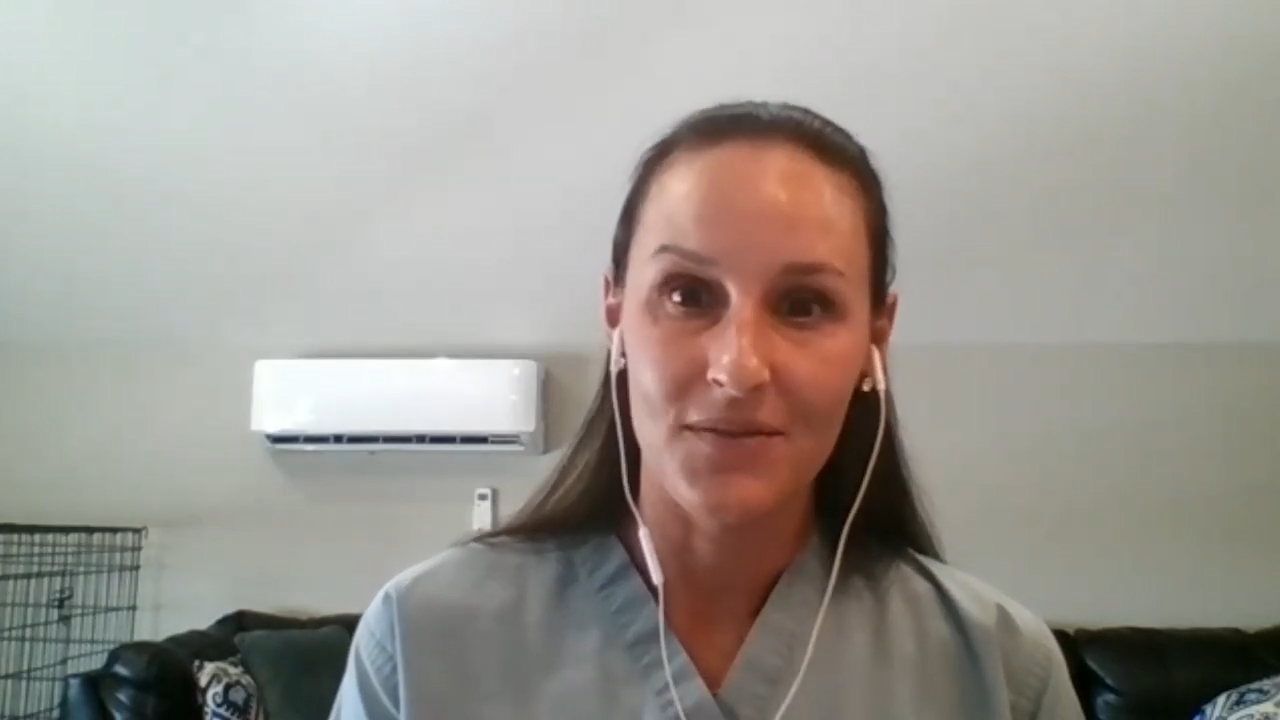 02. VIDEO: NC Nurse - The Media Is Lying to You
03. VIDEO: California RN District Manager - 2020-04-24 Fake Nurses on TV, Empty Hospital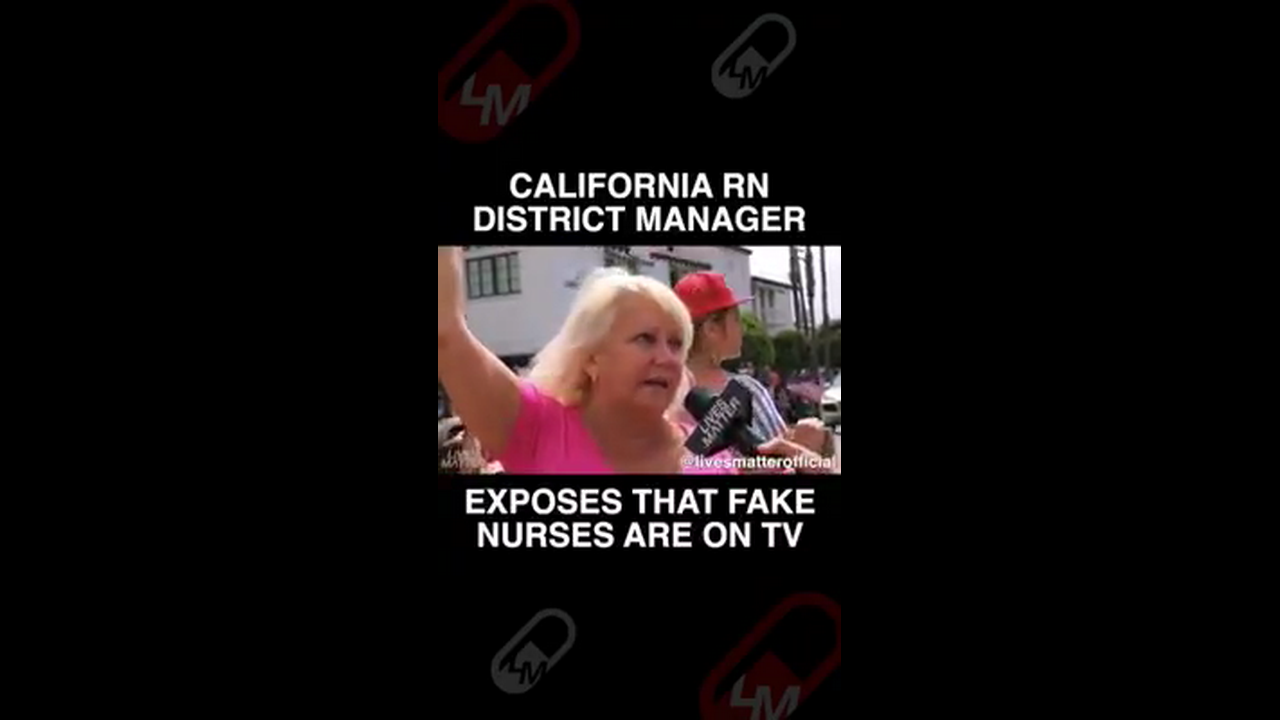 04. VIDEO: Rebel News - 2020-04-23 Anonymous Nurse – No CV Emergency in Ontario Hospitals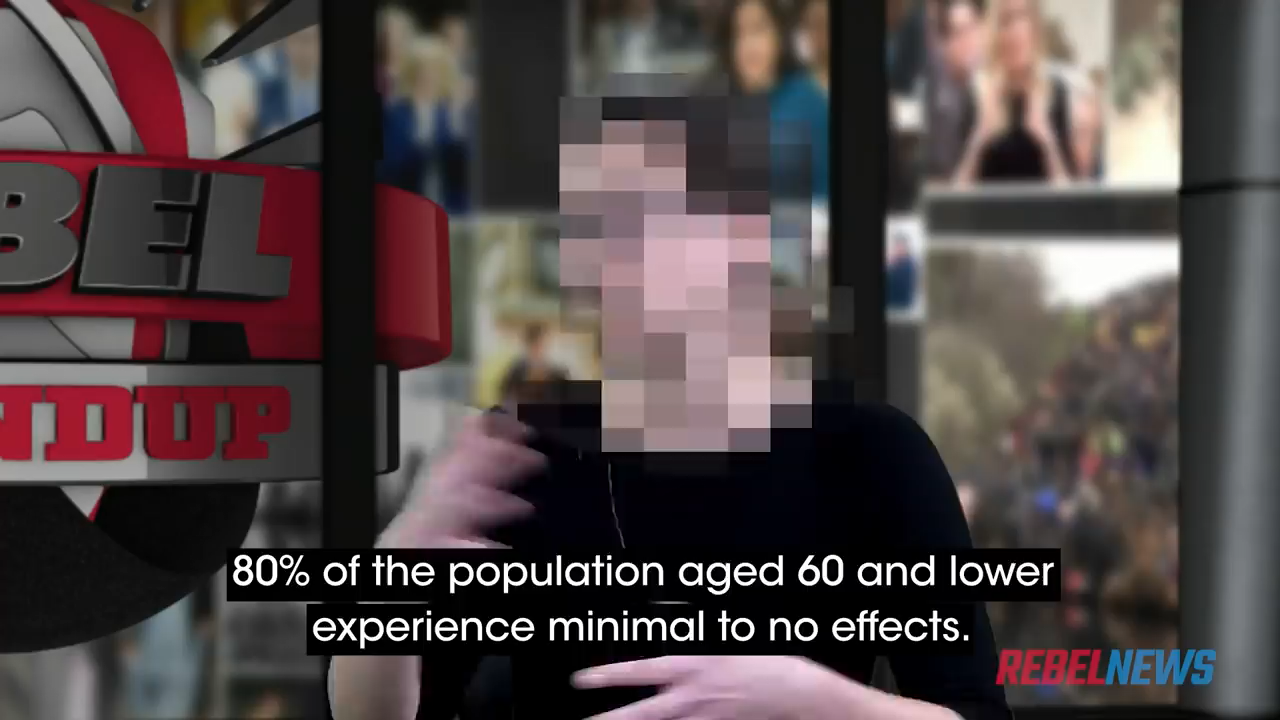 05. VIDEO: Anonymous Respiratory Doctor - 2020-04-19 Truth About CV
06. VIDEO: Anonymous Nurse Practitioner - Patients Being Murdered
07. VIDEO: Journeyman Pictures - 2020-06-09 Perspectives on the Pandemic, Episode 9: The (Undercover) Epicenter Nurse
08. VIDEO: Erickson, Dan and Massihi, Artin - 2020-04-22 COVID-19 Briefing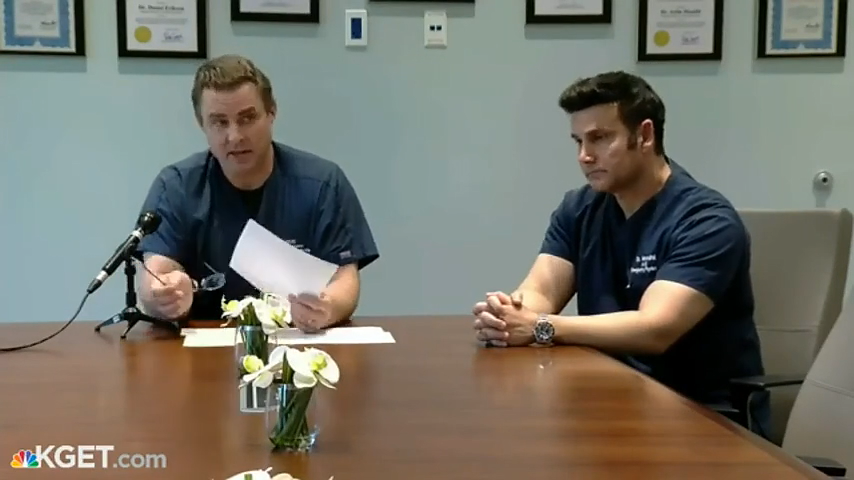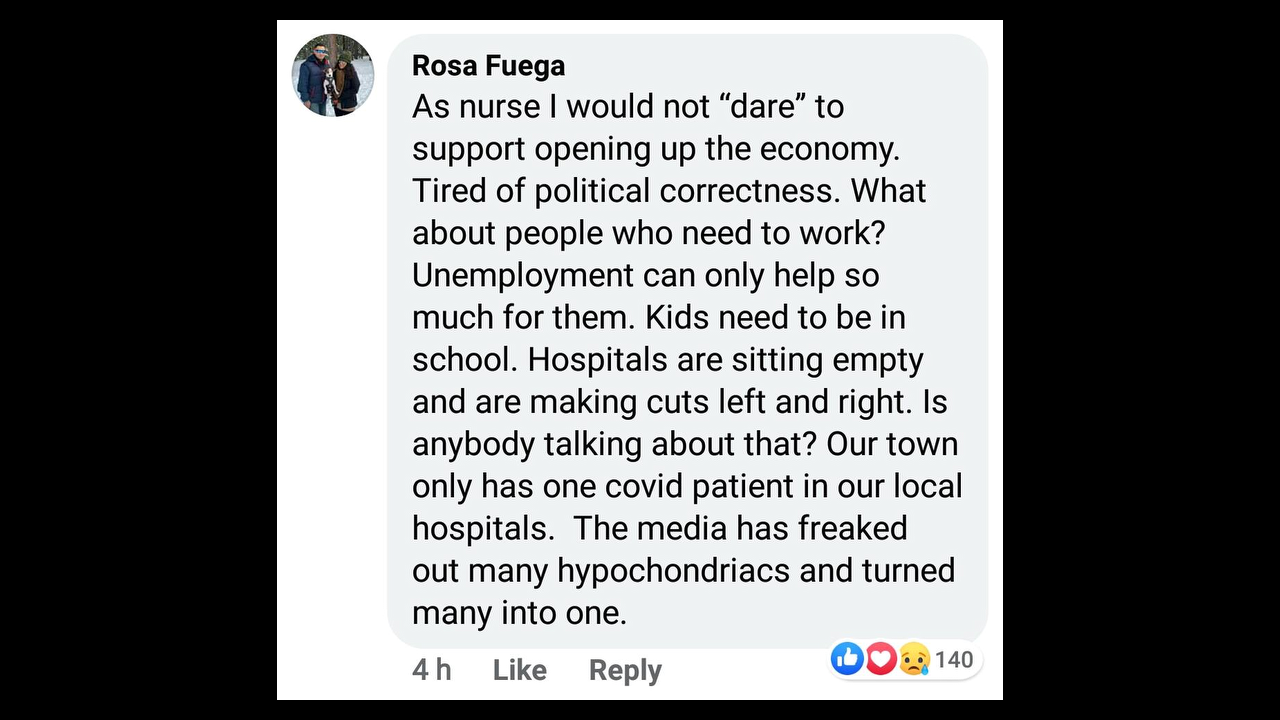 Last edited by TheArchivist on Thu Dec 03, 2020 10:21 pm; edited 4 times in total
1. "Shortly, the public will be unable to reason or think for themselves. They'll only be able to parrot the information they've been given on the previous night's news."
-- Zbigniew Brzezinski, 1992
It's important to be aware of the level of corruption of the American mass media. It doesn't just "put a spin on" events, or embellish or exaggerate or minimize them; it will go as far as to invent complete fictions and air them as reports of actual events. There's no limit to the scope or scale of the lies the mass media will tell.
a. ThoughtCrime7 - SCRIPT: Top Ten Staged Media Events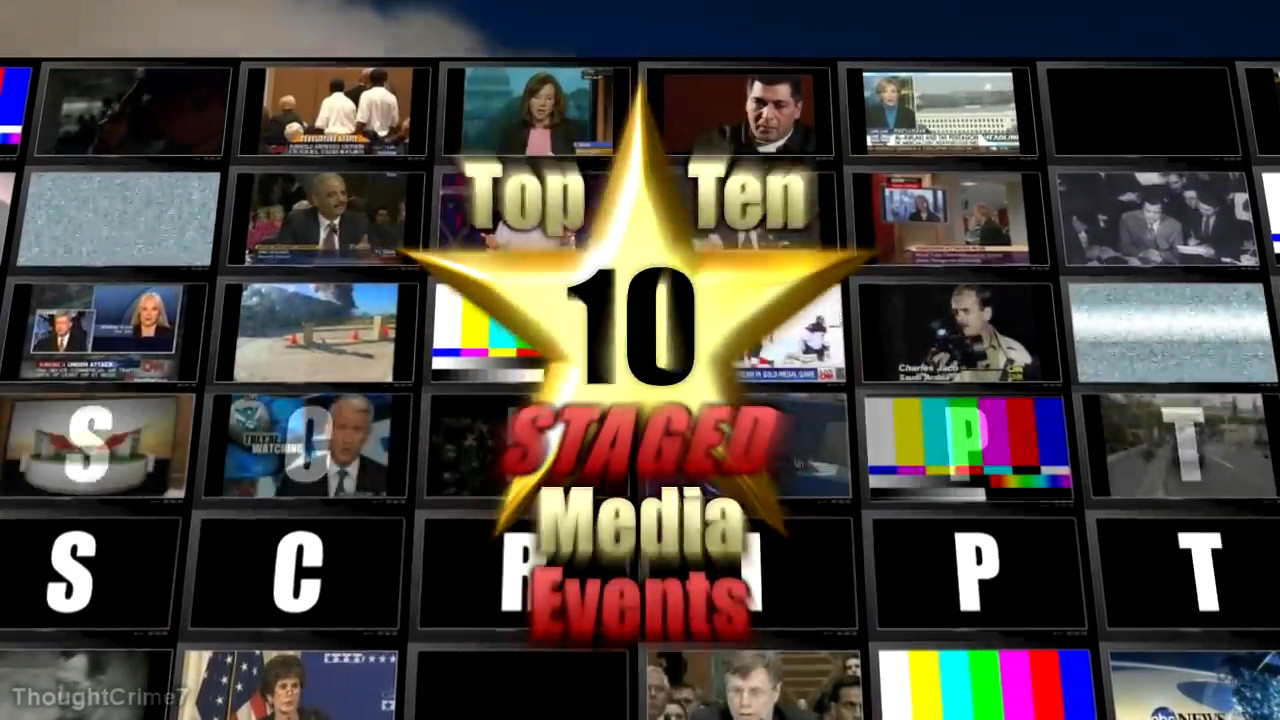 b. Media: Myth vs. Reality
Myth: The mass media in America (once called "the press", since before TV and well into the life of the Internet) constitute a so-called "fifth estate", and as an institution is independent from politics and corporate commerce, and serves as a watchdog over those institutions by eagerly exposing all the corruption it can in them.
Reality: The mass media in America has over time been covertly corrupted, by political and commercial agents, through influence and infiltration, and now functions almost wholly as distributors of propaganda favorable to, if not outright produced by, governments and corporations.
c. Alan Watt on Media Hypnosis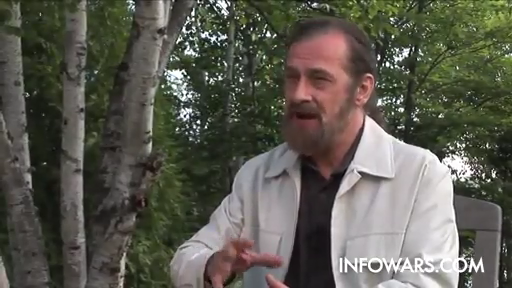 d. This is what mass mind control looks like. This is Operation Mockingbird.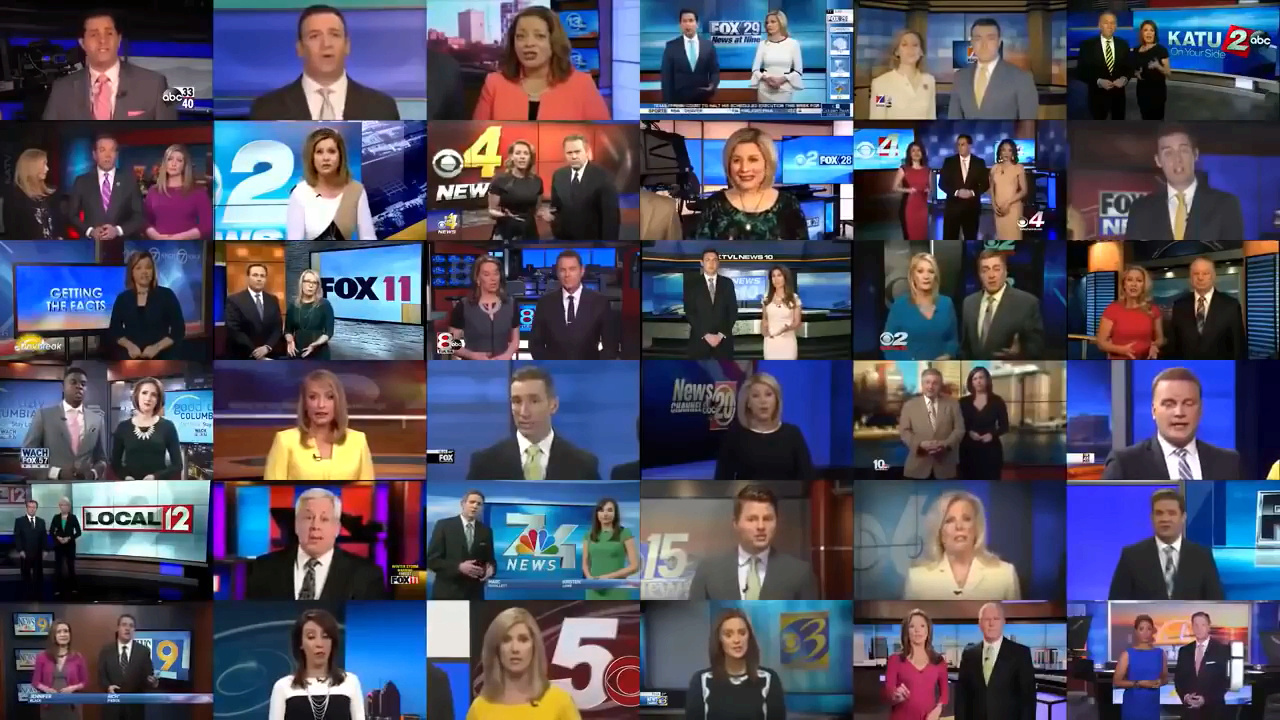 e. Microsoft Sam - 2020-04-15 Every Covid-19 Commercial Is Exactly the Same
f. Real News Network - 2007-08-06 Gore Vidal on the Media (Excerpt)
2. One obvious indication of the media's propagandizing is the format in which they have always presented the fraudulent numbers of positive test cases and deaths: always as a single number of deaths; never as a "percentage of" a population, or death rate. The media has also completely omitted any mention of the alleged virus' recovery rate.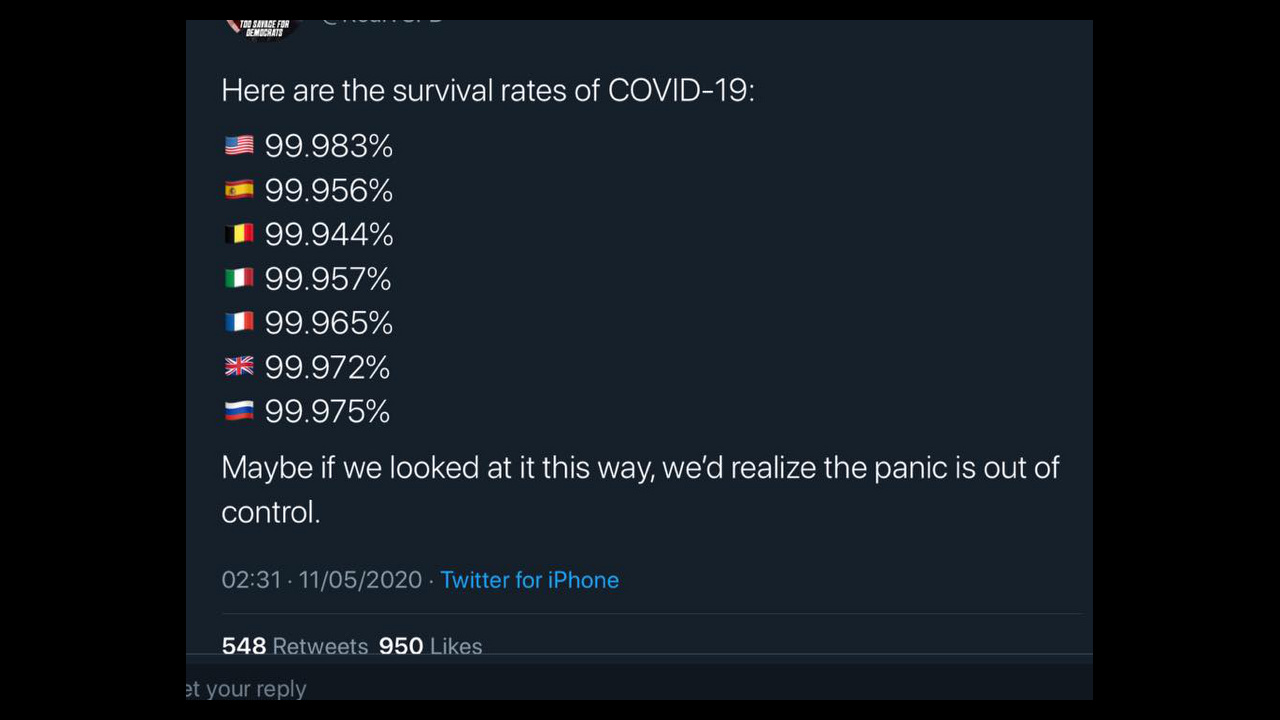 Last edited by TheArchivist on Thu Dec 03, 2020 1:00 am; edited 4 times in total
Page 1 of 3 • 1, 2, 3
---
Permissions in this forum:
You
cannot
reply to topics in this forum